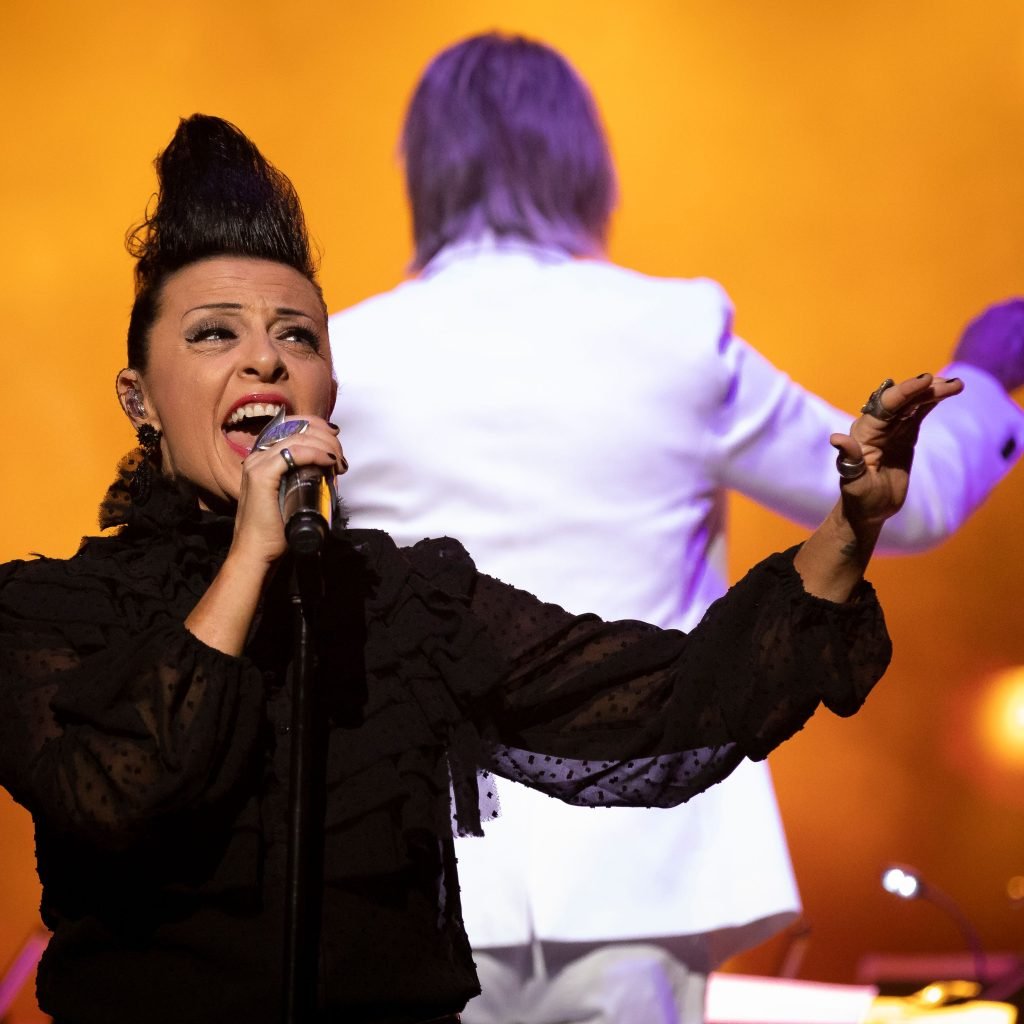 For some, rebellion is running away to join a band, for the diminutive singer and all-round performer "Virginia Lillye", childhood rebellion was getting a proper job!
"Music is in my blood, my mother was a singer and dancer and my father was a bass player. I grew up on the side of stages, sucking away on my pacifier absorbing what was eventuating around me, a life of performing". "I broke out of the mould when I was about 17 and worked in a bank and a clothing store, by the time I was 19 I realised I was a fool and got back into the scene again, since then I haven't looked back."
Explosive and dynamic vocalist Virginia Lillye has wooed audiences across Australia and internationally. Having shared the stage with Gene Simmons (KISS), Richie Kotzen (Poison), Gilby Clarke (Guns 'N' Roses), Dave Gleeson (Screaming Jets), Angry Anderson (Rose Tattoo), Mark Gable (The Choirboys), Steve Balbi (Noiseworks), Alex Smith (Moving Pictures), John Butler, Dan Sultan, Irwin Thomas (Southern Sons), John Paul Young, Paul Grey (Wa Wa Nee), Jon English, Wendy Matthews, Grace Knight, Phil Emmanuel, Peter Northcote, Brett Garsed (John Farnham), Bob Spencer (The Angels), Dave Leslie (Baby Animals), Dario Bortolin (Baby Animals). Ciaran Gribbin (INXS) to name but a few…. she is a force to be reckoned with.
"You're voice is Incredible!" – Joel Madden (Good Charlotte)
She rocked her way to top 20 on 'The Voice Australia', was one of 9 Australian female singers chosen to be the face of Chrissie Amphletts (The Divinyls) 'I Touch Myself' campaign for breast cancer awareness and has been the voice for many companies such as Mercedes Benz. Volkswagen, Christian Dior and Telstra.
Having lived in Europe for 11 years, Virginia appeared in productions of the musicals 'Cats', 'Grease', 'Hair', 'Fame', 'Jesus Christ Superstar' and 'The Life'.
She released a single for Sony 'LUV2LUVU', which went rocketing up the German dance charts, she toured LUV2LUVU playing festivals such as Popkomm & Sound of Frankfurt.
Virginia's corporate gigs include shows in Germany, Austria, Switzerland, Italy, Spain, Hungary, Czech Republic, Turkey, Ireland, Dubai, Hawaii, Singapore, Papua New Guinea and Fiji.
She also has had many successful tours to the Middle East performing for the Australian, American and English troops.
"Fuses were lit by the explosive Virginia Lillye" – Glenn A Baker
Virginia's original rock band, 'Lillye', signed with American record label, Eclipse Records and released their debut album worldwide in May 2018. The band have won several awards internationally and were nominated for 'Best Rock Artist' and 'Best Hardcore/Metal Artist' at the Australian Independent Music Awards. They have shared the stage with A Theory of a Deadman, Skid Row, Gilby Clarke, Crazytown, Electric Mary and have joined festivals across Australia.
'Virginia is one of the greatest female vocalists that this planet has ever produced!' – Heavy Magazine
Passionate, Raw, Exciting & Intense are the traits of the insatiable… Virginia Lillye