Pinchas

Zukerman
Time at ASO

6 years

Instrument

Director/Violin

Position

Artist in Association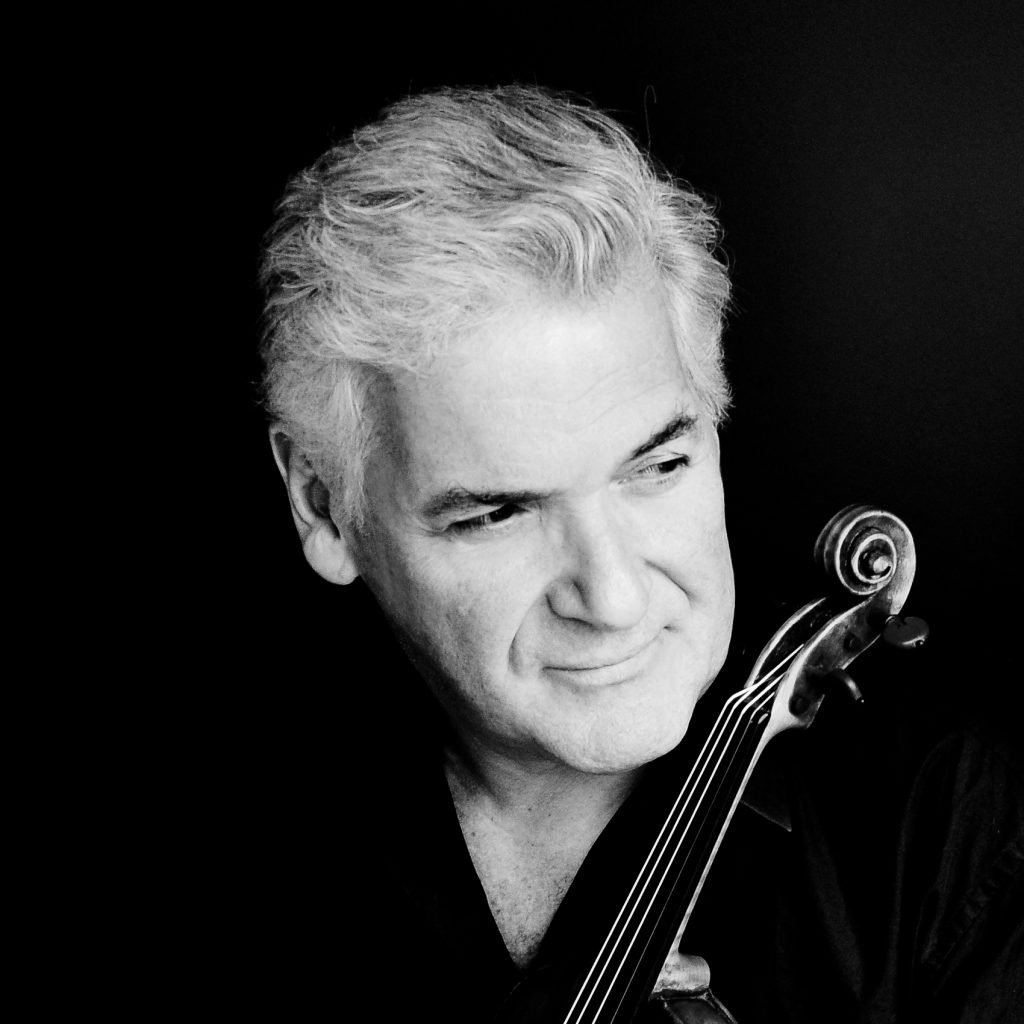 With a celebrated career encompassing five decades, Pinchas Zukerman reigns as one of today's most sought after and versatile musicians – violin and viola soloist, conductor, and chamber musician.  He is renowned as a virtuoso, admired for the expressive lyricism of his playing, singular beauty of tone, and impeccable musicianship, which can be heard throughout his discography of over 100 albums.  A devoted teacher and champion of young musicians, he has served as chair of the Pinchas Zukerman Performance Program at the Manhattan School of Music for twenty-five years. He singularly pioneered the use of distance-learning technology with the first technological installment at the Manhattan School and has established an advanced training program for gifted young artists as part of the National Arts Centre in Ottawa. He has taught prominent music educational programs in London, Israel, and China, among others, and was appointed as the first instrumentalist mentor in music of the prestigious Rolex Mentor and Protégé Arts Initiative.
The 2018-2019 season marks Pinchas Zukerman's tenth season as Principal Guest Conductor of the Royal Philharmonic Orchestra in London and his fourth as Artist-in-Association with the Adelaide Symphony Orchestra in Australia.  He leads the RPO on a tour of the United Kingdom and Ireland, conducting works by Mozart and Vaughan Williams and performing as soloist in Beethoven's Violin Concerto.  Zukerman joins the Rotterdam Philharmonic Orchestra in performances of Bruch's Violin Concerto in G Minor, on tour in Germany, the Netherlands, and Switzerland.  He appears as soloist and conductor with the National Arts Centre Orchestra in Ottawa and the symphony orchestras of Toronto and Indianapolis.  Mr. Zukerman makes concerto appearances in North America with the Pittsburgh Symphony Orchestra, Colorado Symphony, Los Angeles Philharmonic, New World Symphony, and in Europe with the Gulbenkian Orchestra, Orquesta Nacional de España, NDR Radiophilharmonie, Salzburg Camerata, and Moscow State Symphony Orchestra.  Mr. Zukerman conducts the Deutsche Staatsphilharmonie Rheinland-Pfalz, and conducts and is soloist with the Royal Philharmonic Orchestra on a tour of South Korea.
As a founding member of the Zukerman Trio, along with cellist Amanda Forsyth and pianist Angela Cheng, Pinchas Zukerman appears in Baltimore and New York's 92nd Street Y, tours Italy, including Bologna, Milan, and Naples, and gives performances in Germany, at Villa Musica in the Rhineland-Palatinate and in Mönchengladbach.  Zukerman and Forsyth join the Jerusalem Quartet in a program of Strauss, Schoenberg, and Tchaikovsky sextets in Chicago, Houston, Atlanta, Princeton, Berkeley, and Vancouver.  Mr. Zukerman also appears with Ms. Forsyth in performances of the Brahms Double Concerto with the Los Angeles Philharmonic, and joins violinist Viviane Hagner and the National Centre Arts Orchestra for performances of the Mozart Sinfonia Concertante.
Born in Tel Aviv, Pinchas Zukerman came to the United States where he studied at the Juilliard School with Ivan Galamian as a recipient of the American-Israel Cultural Foundation scholarship.  An alumnus of the Young Concert Artists program, Mr. Zukerman has also received honorary doctorates from Brown University, Queen's University in Kingston, Ontario, and the University of Calgary.  He received the National Medal of Arts from President Ronald Reagan and is a recipient of the Isaac Stern Award for Artistic Excellence in Classical Music.  Pinchas Zukerman's extensive discography includes more than 100 titles, for which he gained two Grammy® awards and 21 nominations.  His complete recordings for Deutsche Grammophon and Philips were released in July 2016 in a 22-disc set comprising Baroque, Classical, and Romantic concertos and chamber music.  Recent albums include Baroque Treasury on the Analekta label with the National Arts Centre Orchestra, cellist Amanda Forsyth, and oboist Charles Hamann in works by Handel, Bach, Vivaldi, Telemann and Tartini; Brahms's Symphony No. 4 and Double Concerto with the National Arts Centre Orchestra and Ms. Forsyth, recorded live at Ottawa's Southam Hall; and a critically acclaimed album of works by Elgar and Vaughan Williams with the Royal Philharmonic Orchestra.
Pinchas is supported by Graeme & Susan Bethune, The Friends of the ASO, Robert Kenrick, Joan Lyons, Diana McLaurin, Robert Pontifex AM, in memory of Deborah Pontifex, as a tribute "to our enduring friendship with Jeffrey Tate", Andrew & Gayle Robertson and an anonymous donor via our Conductors' Circle program.