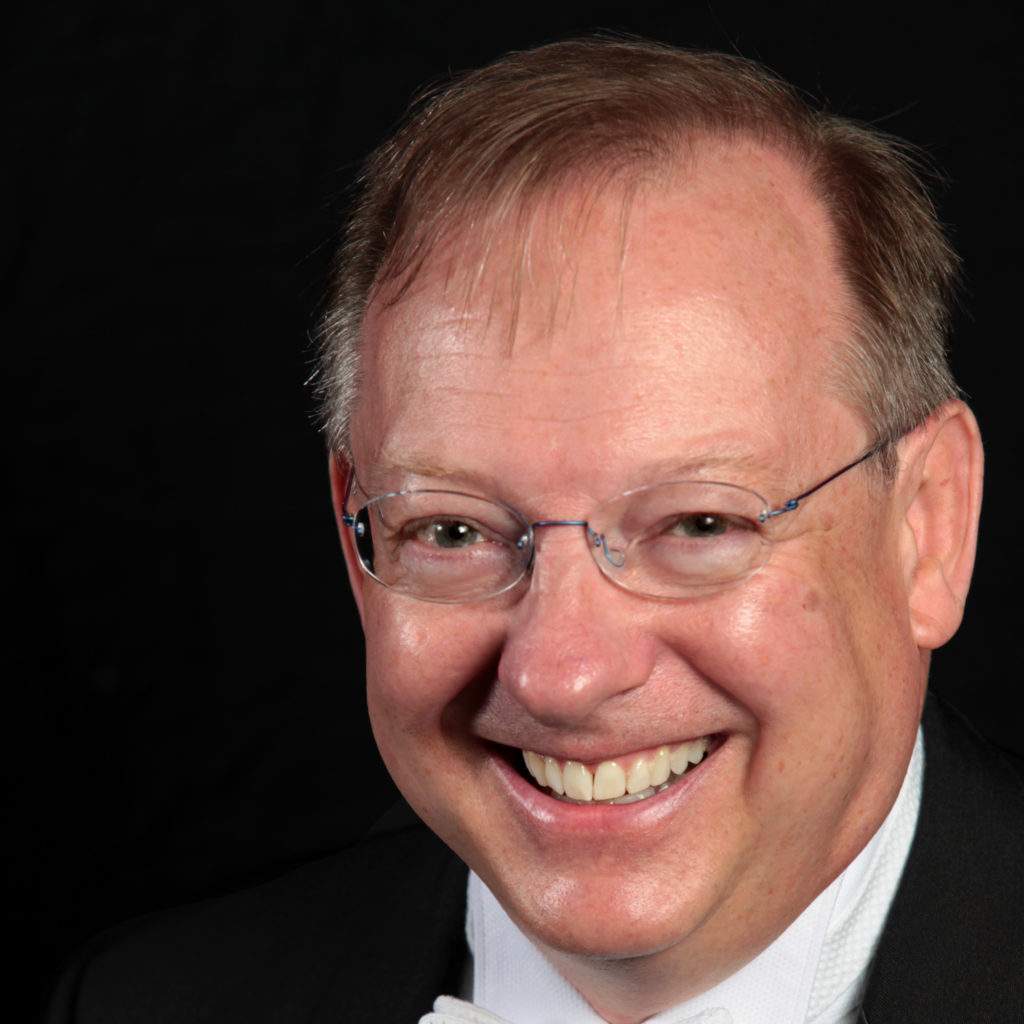 As he embarks on his sixth decade on the podium, Nic McGegan — long hailed as "one of the finest baroque conductors of his generation" (The Independent) and "an expert in 18th-century style" (The New Yorker) — is recognized for his probing and revelatory explorations of music of all periods. The 2019/20 season marks the final year of his 34 year tenure as Music Director of Philharmonia Baroque Orchestra and Chorale. He is Principal Guest Conductor of the Pasadena Symphony.
Best known as a baroque and classical specialist, McGegan's approach— intelligent, infused with joy and never dogmatic — has led to appearances with many of the world's major orchestras.
His 19/20 guest appearances in North America include his return to the Cleveland Orchestra, and the Houston, Baltimore, St. Louis, New Jersey, and Pasadena Symphonies. He also resumes his long tradition of concerts at the Hollywood Bowl with an all-Mozart program in fall 2019, and rejoins the Los Angeles Chamber Orchestra later in the season for a program of Rameau, Mozart, and Schubert. Abroad, McGegan leads the Royal Scottish National Orchestra and makes guest appearances with the Szczecin and Wroclaw Philharmonics. Summer festivals include Aspen and La Jolla. Finally, Mr. McGegan visits the Juilliard School to conduct multiple concerts in New York and takes one of those programs, Handel's Rinaldo, abroad to Göttingen.
McGegan's prolific discography includes more than 100 releases spanning five decades. Having recorded over 50 albums of Handel, McGegan has explored the depths of the composer's output with a dozen oratorios and close to twenty of his operas. Under its own label, Philharmonia Baroque Productions (PBP), Philharmonia has recently released acclaimed albums of Handel, Scarlatti, Vivaldi, Brahms, Haydn, Beethoven, and more. McGegan's latest release with PBO is Handel's rarely performed Joseph and his Brethren.
Mr. McGegan is committed to the next generation of musicians, frequently conducting and coaching students in residencies and engagements at Yale University, the Juilliard School, Harvard University, the Colburn School, Aspen Music Festival and School, Sarasota Music Festival, and the Music Academy of the West.
English-born, Nic McGegan was educated at Cambridge and Oxford. He was made an Officer of the Most Excellent Order of the British Empire (OBE) "for services to music overseas." Other awards include the Halle Handel Prize; the Order of Merit of the State of Lower Saxony (Germany); the Medal of Honour of the City of Göttingen, and a declaration of Nicholas McGegan Day, by the Mayor of San Francisco in recognition of his work with Philharmonia.