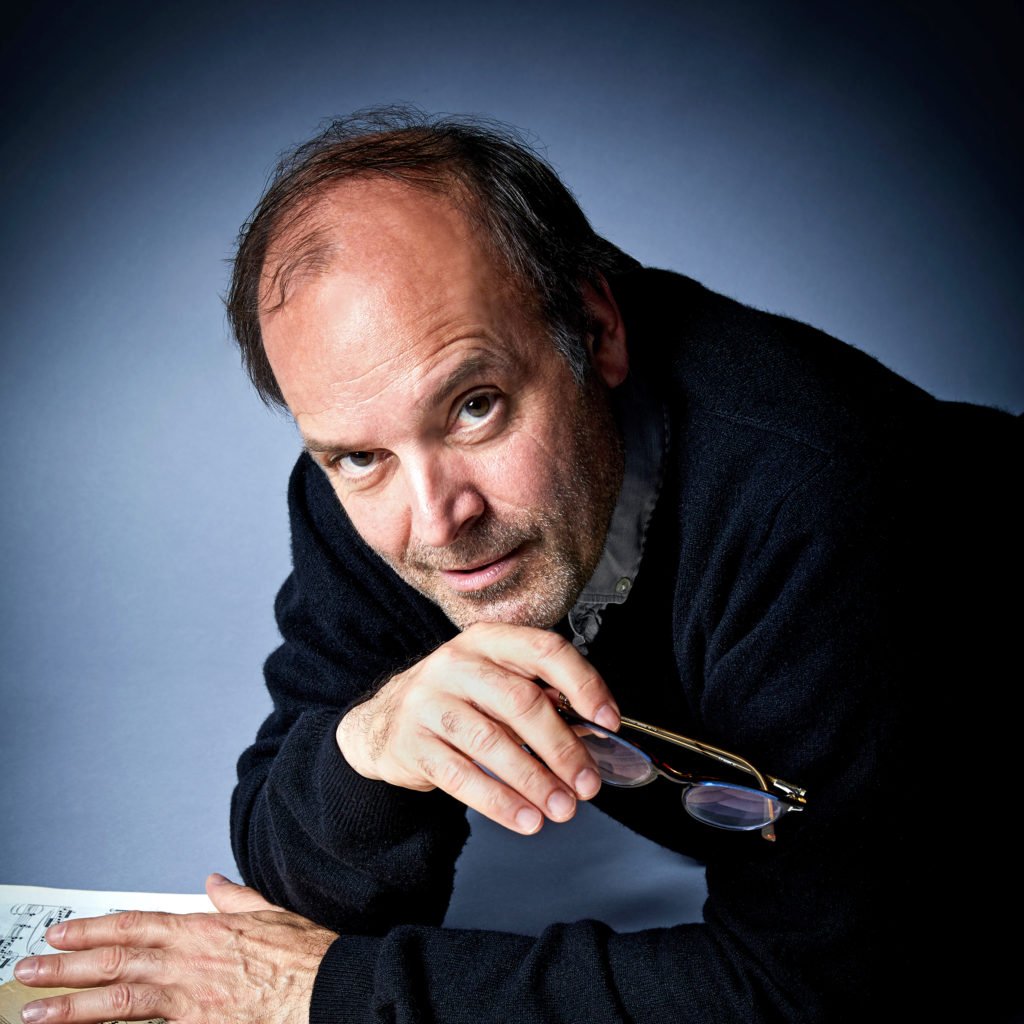 For over three decades, French-Canadian pianist Louis Lortie has performed world-wide, building a reputation as one of the world's great pianists. He extends his interpretative voice across a broad spectrum of repertoire rather than choosing to specialize in one particular style, and his performance and award-winning recordings attest to his remarkable musical range.
Mr. Lortie is in demand internationally. As Artist in Residence of the Shanghai Symphony, he performed four different programs with them throughout the 2017-2018 season. He also performed with the symphony orchestras of Sao Paulo, Perth, Adelaide, BBC, Dallas, Taipei, Philadelphia, Budapest, Detroit, Ottawa and Toronto, and many recitals including two at the Wigmore Hall in London and one presented by the Chicago Symphony.
Upcoming concerts include returns to the New York Philharmonic, and to the orchestras of Atlanta, Milwaukee, Dallas, BBC, Hamburg NDR, Sao Paulo, Vancouver Toronto, Sydney, Adelaide and New Zealand. His complete Liszt "Annees de Pelerinage" will be heard at Cal Performances, Berkeley; and to celebrate Beethoven's 250th birthday year in 2020, he performs complete Beethoven sonata cycles and all of the Beethoven concertos in North America and in Europe.
He has made over 45 recordings for the Chandos label, covering repertoire from Mozart to Stravinsky, including a set of the complete Beethoven sonatas, the complete Liszt "Annees de Pelerinage" which was named one of the ten best recordings of 2012 by the New Yorker magazine, and all of Chopin's solo works. His recording of the Lutoslawski Piano Concerto with Edward Gardner and the BBC Symphony received high praise, as did a recent Chopin recording which was named one of the best recordings of the year by the New York Times. Recently released albums are Chopin Waltzes ("This is Chopin playing of sublime genius" – Fanfare Magazine), Saint-Saens' Africa, Wedding Cake, and Carnival of the Animals with Neeme Jarvi and the Bergen Philharmonic, and with Helene Mercier, Rachmaninov's complete works for two pianos and the Vaughn-Williams Concerto for Two Pianos. For the Onyx label, he has recorded two acclaimed albums with violinist Augustin Dumay.
Louis Lortie is the Master in Residence at The Queen Elisabeth Music Chapel of Brussels. His long-awaited LacMus International Festival (www.lacmusfestival.com) on Lake Como, Italy, made its debut in 2017. He studied in Montreal with Yvonne Hubert (a pupil of the legendary Alfred Cortot), in Vienna with Beethoven specialist Dieter Weber, and subsequently with Schnabel disciple Leon Fleischer. In 1984, Mr. Lortie won First Prize in the Busoni Competition and was also prizewinner at the Leeds Competition. Mr. Lortie has lived mostly in Europe in the last decades with homes in Berlin, Canada and Italy.