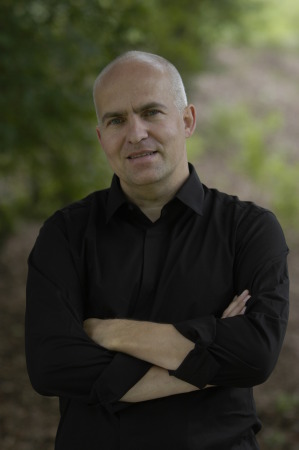 Conductor-laureate of the Queensland Symphony Orchestra, Johannes Fritzsch was born in Meissen, Germany, in 1960. He received his first musical tuition in piano and organ from his father, a cantor and organist. Later he studied violin and trumpet. Higher musical studies were taken at the Carl Maria von Weber Music Academy in Dresden, where he majored in conducting and piano.
In 1982, Johannes Fritzsch was appointed Second Kapellmeister (Conductor) at the Volkstheater in Rostock. In 1987, he became Kapellmeister with the Dresden State Opera, where he conducted more than 350 opera and ballet performances over five years.
After German reunification, Johannes Fritzsch accepted engagements outside Eastern Europe. He  worked as First Kapellmeister at the State Opera, Hannover. During that time, he was appointed Chief Conductor and Artistic Director at the Freiburg State Theatres and Philharmonic Orchestra, remaining in that position until 1999.
Johannes Fritzsch has performed with many orchestras both within Germany and internationally, including the Berlin Symphony Orchestra, Staatskapelle Dresden, Swedish Radio Orchestra, and Orchestra National du Capitole de Toulouse, as well as Australian orchestras. Opera companies with which he has worked include the Deutsche Oper Berlin, Opera Bastille Paris, the Royal Opera Stockholm, and Opera Australia (productions include Wozzeck, Don Giovanni, Carmen, Tosca, Rigoletto, Salome, and Der Rosenkavalier).
From 2006 to 2013 Johannes Fritzsch was Chief Conductor of the Graz Philharmonic Orchestra and Graz Opera, Austria. He was Chief Conductor of the Queensland Symphony Orchestra from  2008-2014.  So far in 2016, Johannes Fritzsch has conducted at Hamburg State Opera (The Flying Dutchman) and Opera Queensland (Madam Butterfly) and conducted the Queensland and West Australian Symphony Orchestras and Auckland Philharmonia