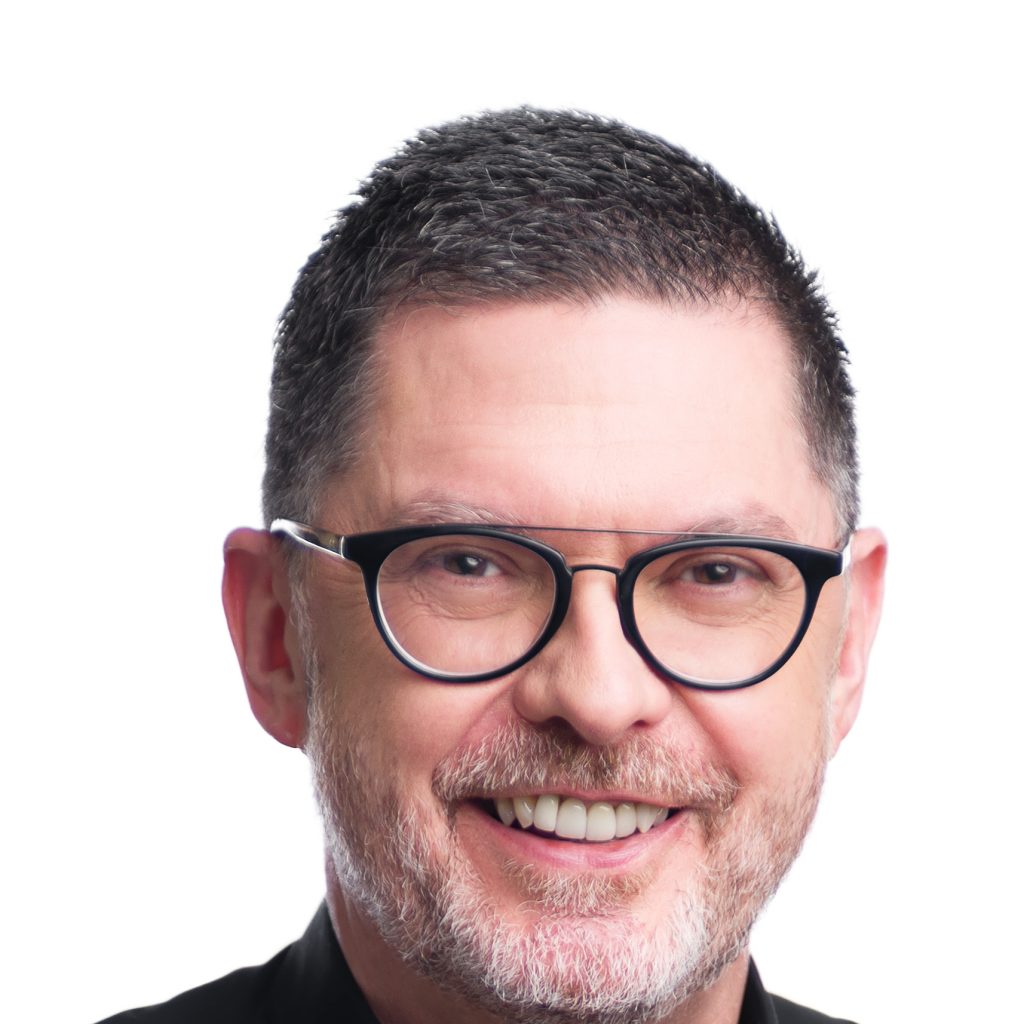 Sydney-born Graham Abbott is a graduate of the Sydney Conservatorium and in 1985 was awarded the ABC / Willem van Otterloo Conducting Scholarship, during the tenure of which he studied with Myer Fredman at the Sydney Conservatorium and also taught at that institution. In 1986 Graham was appointed Conductor-in-Residence at the Elder Conservatorium of Music at the University of Adelaide. He was Musical Director of Adelaide Chorus (now Adelaide Philharmonia Chorus) from 1986 to 1992 and made his professional orchestral debut with the Adelaide Symphony Orchestra in 1987. Since then he has been a frequent guest conductor with all of the major Australian orchestras. He has also conducted the Hunter Orchestra, the State Orchestra of Victoria (now Orchestra Victoria), the Adelaide Chamber Orchestra, the Queensland Philharmonic, the Canberra Symphony Orchestra, The Australian Classical Players and many new music and early music ensembles. He was Associate Conductor of the Melbourne Symphony Orchestra from 1993 to 1997 and Musical Director of Melbourne Chorale from 1994 to 1997. During this period he conducted a vast range of music, from the Bach Passions to Australian premieres of Philip Glass symphonies, major Australian works and much standard repertoire.
This year Graham will return to State Opera South Australia, Adelaide Symphony Orchestra, Auckland Philharmonia Orchestra, Queensland Symphony Orchestra, Adelaide Chamber Singers, Brisbane Chorale, New Zealand Symphony Orchestra and also make his  first appearance with Festival of Voices, Hobart.
While his repertoire in orchestral, choral and operatic fields spans almost all periods and styles, Graham Abbott is most respected as a conductor of, and enthusiast for, the music of Handel. He has conducted Messiah more than seventy times, with all the major Australian orchestras and many other organisations, and has given first Australian performances of major Handel works such as Athalia, Ariodante, Agrippina and La resurrezione, as well as conducting the Australian premiere of Handel's complete Carmelite Music for the Adelaide Chamber Singers. Graham is a Life Member of the American Handel Society.
An experienced conductor of opera, Graham's repertoire includes Fidelio, Aida, Lélisir dámore, Julius Caesar, Orlando, The Marriage of Figaro, Don Giovanni, La traviata, Il trovatore, Don Pasquale, Un ballo in maschera, and Pelléas et Mélisande.  He was also Assistant Conductor for the Australian premiere season of John Adams' Nixon in China at the 1992 Adelaide Festival and in 2001-2002 was Music Advisor to Chamber Made Opera in Melbourne.
In 1997 Graham was the acting Chorus Master of the Chorus of the Royal Scottish National Orchestra. Guest conducting engagements during this time included Messiah with the Edinburgh Royal Choral Union, orchestral programs with the Royal Scottish National Orchestra in   Glasgow and Edinburgh, and with the Ulster Orchestra in Northern Ireland. In 1998 Graham returned to Scotland twice to conduct performances that included the Dvořák Stabat Mater in Edinburgh.
In addition to orchestral concerts around Australia, highlights in recent years include conducting Don Giovanni for State Opera of South Australia, Messiah (New Zealand Symphony), Israel in Egypt (Sydney Philharmonia Choirs), Handle's Water Music (Tasmanian Symphony), Coronation Anthems (Adelaide Philharmonia Chorus), an annual series of performances for Auckland Philharmonia Orchestra, Unwrap the Music, semi-staged performances of Bach's St. Matthew Passion for Opera Queensland, Rachmaninov Vespers with Sydney Philharmonia Choirs, Messiah with Queensland Symphony,  New Zealand Symphony and Canberra Choral Society, Dvořák's Stabat Mater with the Prague Chamber Orchestra, Bach's St Matthew Passion for the Perth Festival, the world premiere of Legrenzi's Matins for Christmas Day with the Choir of St Peter's Cathedral, Adelaide, Beethoven's Eroica  Symphony with Camerata of St John's, Brisbane, as well as narrating Prokofiev's Peter and the Wolf for the Geelong Chamber Music series.
Graham's recent engagements have included The Pearlfishers (Opera Queensland and State Opera South Australia), Canberra Symphony Orchestra's Shell Prom Concert, Melbourne Symphony Orchestra (Ears Wide Open), Auckland Philharmonia Orchestra (Unwrap the Music), the Elder Conservatorium Symphony Orchestra and Adelaide Philharmonic Chorus (Handel's Belshazzar). Sing with Queensland Symphony Orchestra, the Sydney Conservatorium High School Annual Concerts, Haydn Nelson Mass and Mozart Requiem for Canberra Choral Society and returns to the ASO for their Festival of Learning Program. Graham also presented numerous concerts for Adelaide Symphony Orchestra, and runs a series of Adult Education Lectures at Elder University.