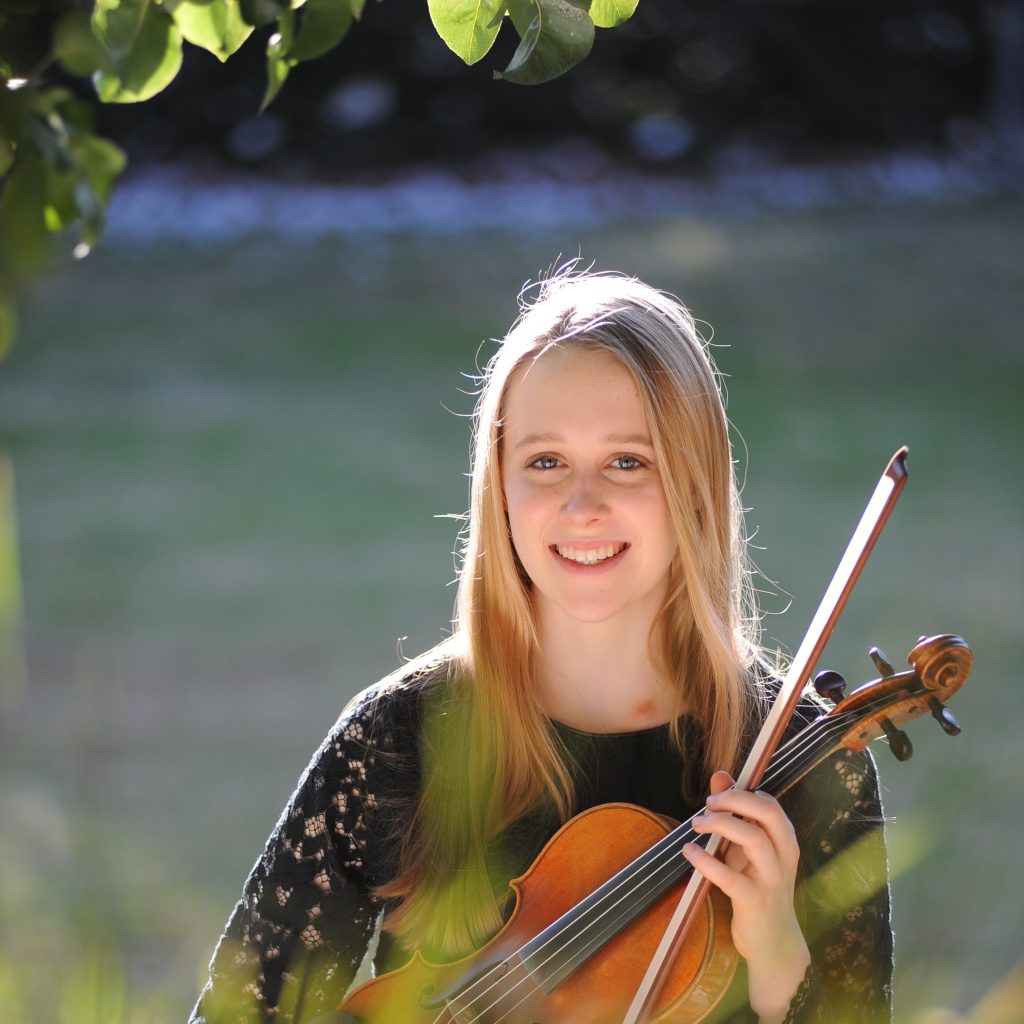 Grace Clifford is widely recognized as one of Australia's finest young violinists and she is privileged to perform with many of its leading orchestras.
Grace has enjoyed the frequent opportunity of performing concertos with the Sydney Symphony, Melbourne Symphony, Queensland Symphony Melbourne Chamber Orchestra, Tasmania Symphony, West Australian Symphony and Canberra Symphony Orchestras. Grace was appointed as the Adelaide Symphony Orchestra's first ever Emerging Artist in Association from 2018-2020, performing with them each consecutive season.  She continues to enjoy a special relationship with the Adelaide Symphony and looks forward to returning again this season.
Further afield Grace recently made her debut with the Malaysian Philharmonic at the invitation of conductor Mark Wigglesworth.
Equally committed to chamber music, Grace tours yearly in Australia as a guest with Selby and Friends, and was invited to return to the Australian Festival of Chamber Music in 2018 and 2021 under Artistic Director Kathryn Stott.
Grace has toured with Musicians from Ravinia's Steans Music Institute alongside Miriam Fried, performing in Boston, Chicago and New York. She was a fellow at Ravinia's Steans Music Institute in 2017 and 2018, with performances including the world premiere of Timo Andres' piano trio, written in honour of the 30th anniversary of RSMI.
Grace recently completed her graduate studies at the New England Conservatory of Music in Boston, studying with Miriam Fried on a Presidential Scholarship. Grace also holds a Bachelor of Music degree from the Curtis Institute of Music, where she studied with Pamela Frank, Ida Kavafian, and the late Joseph Silverstein. She graduated with the Joan Hutton Landis Award for Academic Excellence. Grace previously studied in the undergraduate program of the Sydney Conservatorium of Music with Dr Robin Wilson, who continues to be a mentor. In 2014, at the age of 16, she was awarded the Australian Young Performer of the Year Award following her performance of Beethoven's Violin Concerto with the Adelaide Symphony. She also received the awards for best Recital, Chamber Music round, and the Audience Choice Award.