Elder

Conservatorium Chorale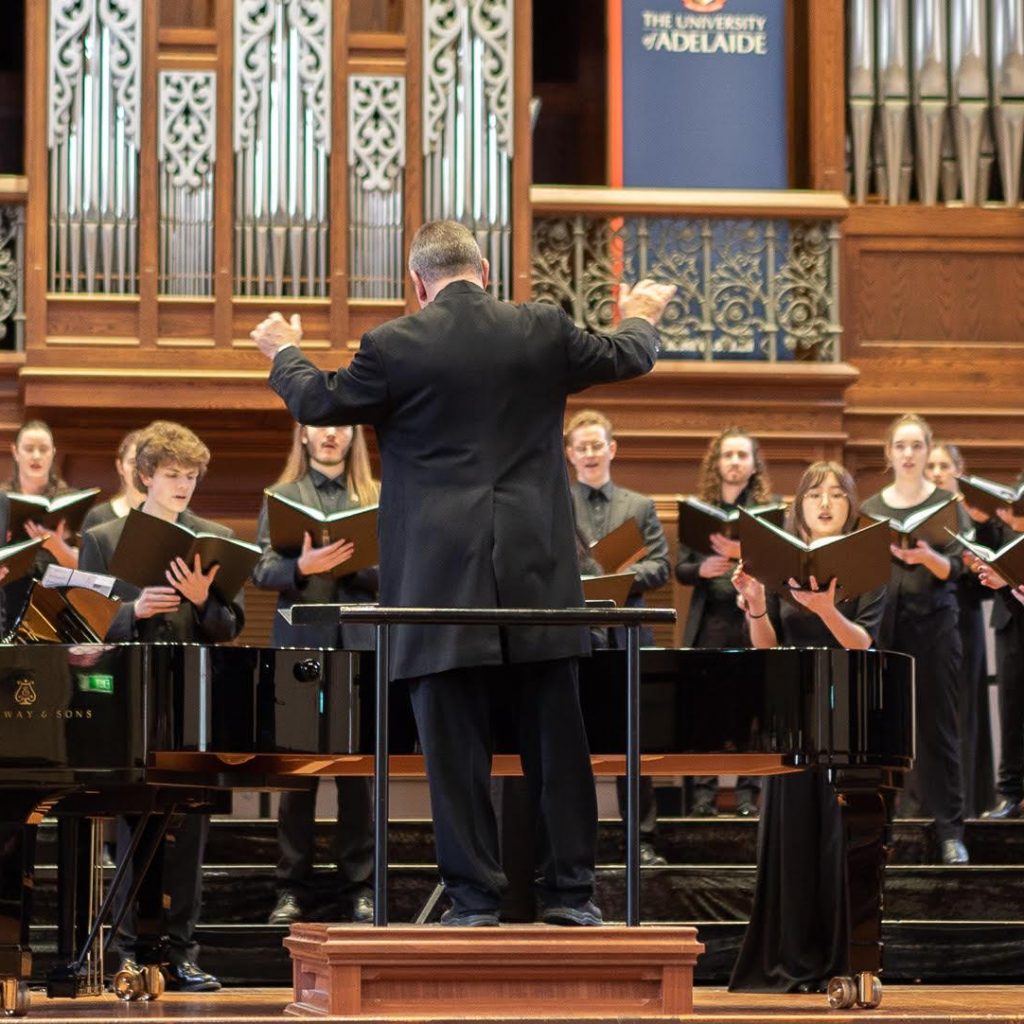 The Elder Conservatorium Chorale was formed in 2002 by its conductor Carl Crossin. The Chorale draws its membership from the student body of the Elder Conservatorium of Music, the University of Adelaide at large, and other universities, as well as from the wider community.
While unaccompanied choral music is at the core of the Chorale's repertoire, the choir has also performed with the Adelaide Symphony Orchestra on several occasions over the past twenty years, either as the core of the Adelaide Symphony Chorus, or in combination with Graduate Singers.
In collaboration with the Adelaide Symphony Orchestra conducted by Arvo Volmer, the Chorale has taken part in memorable performances of such monuments of the choral/orchestral repertoire as: Beethoven's Symphony No 9, Brahms' German Requiem, Carl Orff's Carmina Burana, Mahler's 2nd, 3rd and 8th symphonies, Verdi's Requiem and Britten's War Requiem. In 2015, Chorale also performed the world premiere of Iain Grandage's Toward First Light with the ASO conducted by the composer. The Chorale has also taken part in performances of the Verdi Requiem in Brisbane and Mahler's Symphony No. 8 (the "Symphony of a Thousand") at the Sydney Opera House under the baton of Vladimir Ashkenazy.
With the Elder Conservatorium Symphony Orchestra, Chorale has also performed: Bach's Johannes Passion, Handel's Israel in Egypt, Mozart's Requiem, Faure's Requiem, and Michael Tippet's A Child of Our Time (all conducted by Carl Crossin); Vaughan Williams A Sea Symphony and Bach's Matthäus Passion conducted by Keith Crellin; and Faure's Requiem conducted by Luke Dollman.