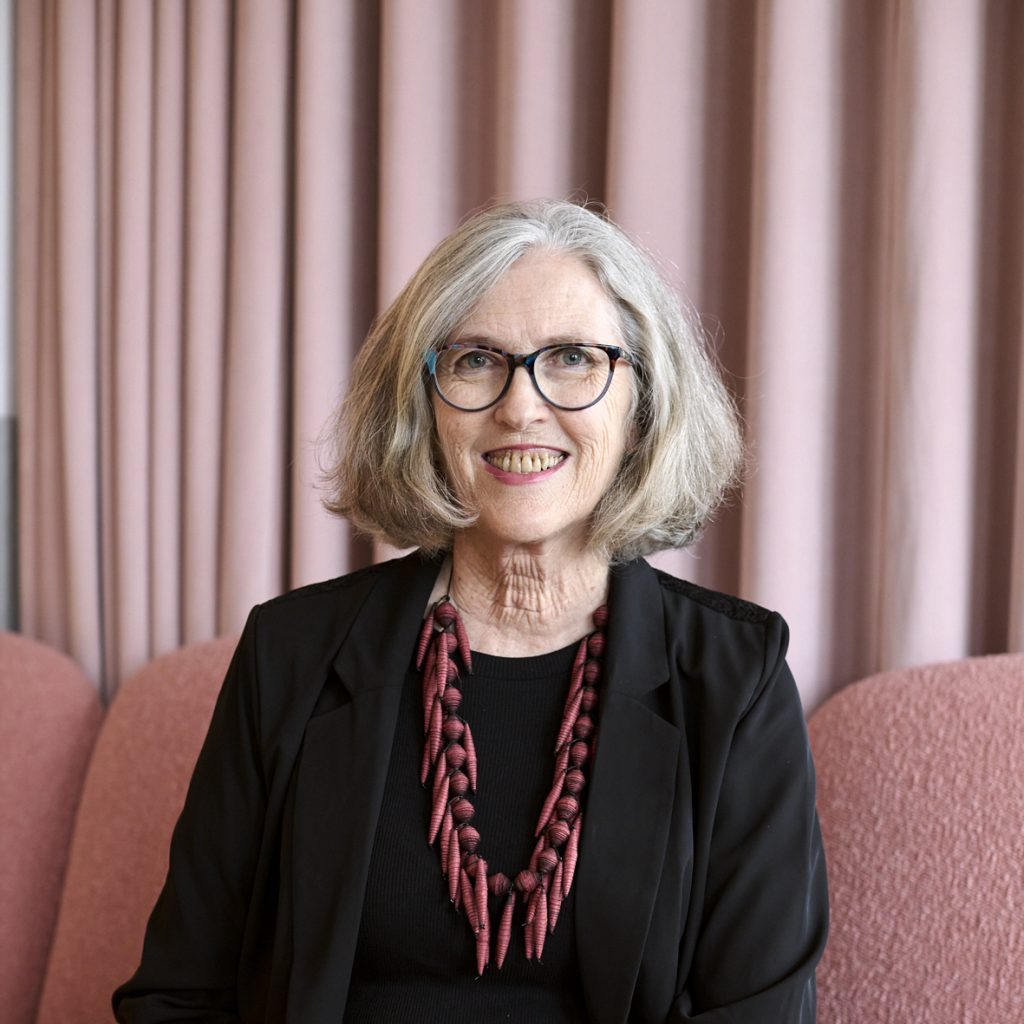 Becky Llewellyn is an Australian composer with wide-ranging interests and styles, always with lyricism at its heart.  A fully represented composer at the Australian Music Centre, Llewellyn has worked in major classical music genres for some of Australia's top musicians and is increasingly comfortable writing for non-professional musicians. Humour is a recurrent theme she enjoys exploring in-between more serious works.
Llewellyn migrated to Australia in 1969 and made her home in Adelaide. She has been active in the disability rights movement through her first husband, Richard Llewellyn's involvement, and has worked for decades to make Adelaide Australia's most accessible city. She raised two step-children, two children and now shares in the joys of several grandchildren with her current husband, Marty Cielens.
As an early student of Graeme Koehne's, Llewellyn's compositions have been played widely in Australia, the US and Europe.  In 1991, Llewellyn instigated the first Composing Women's Festival in Adelaide. Llewellyn composes music in 'the spaces between', a familiar story for women in the arts. A voracious reader in art, culture, politics, history and indigenous issues, her musical response is informed by an eclectic view of our place in time. As a story-teller, she also employed her skills to critical acclaim as librettist, composer and arranger for her chamber opera, The Portrait, a musical tribute to Stella Bowen, commissioned by Co-Opera. It had its premiere at The Space in Adelaide and toured four states with fourteen musicians in 2006.
She has particularly enjoyed choral writing, including the mesmerising Whales Weep Not! for marimba maestro Ryszard Pusz. In 2019, this work took a large Elder Hall audience through an underwater excursion with whales. Her lockdown piece for vocal trio, In the Dark Times, had both an iso-recording premiere in 2020 and recently a live premiere in Melbourne. Currently she is commissioned to write an in memoriam string quartet for her dear friend, Ruth Prescott.