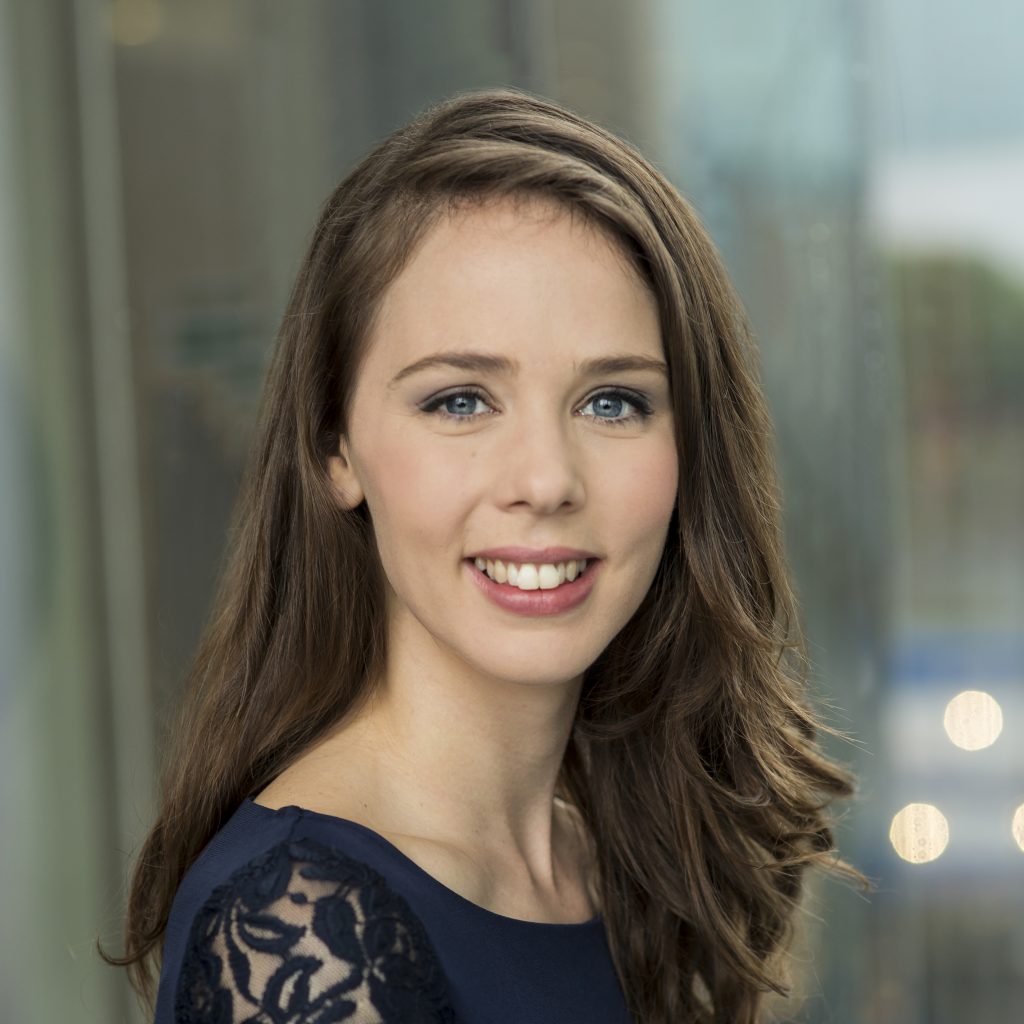 Anna Dowsley has established herself as one of the most exciting mezzo-sopranos to emerge from Australia in recent years.  She often performs leading roles with Opera Australia while appearing on the concert stage with major Australian orchestras.
As a principal artist with Opera Australia, she has been very privileged to work twice with the acclaimed and eminent stage director Sir David McVicar, first debuting the role of Cherubino and most recently performing Dorabella in his new productions of Le Nozze di Figaroand Così fan tutte at the Sydney Opera House. In both these productions, she was honoured to share the stage with prominent Australian sopranos Nicole Car and Taryn Fiebig.
in 2017. Anna made her United Kingdom debut with the Royal Liverpool Philharmonic, performing Meg Page in a semi-staged production of Falstaff. Anna was particularly delighted to sing alongside singing royalty, Sir Bryn Terfel, performing one of his Verdi signature roles.
in 2016 Anna made her role debut as Rosina in Opera Australia's mainstage production of Il barbiere di Siviglia,under the baton of Andrea Molino, alongside Italian baritone Paolo Bordogna and American tenor Kenneth Tarver.
For the 2017 Opera Australia season, Anna appeared in recital with her partner Jonathan Abernethy in Sydney, and also performed in concert performances of Parsifal(Flower Maiden and Squire), staring Jonas Kaufmann. She made her New Zealand Opera debut in 2017, performing the role of Pitti-Sing in Gilbert and Sullivan's The Mikado. Anna also made her Lucretia debut (Britten's The Rape of Lucretia) in August 2017, working again with Sydney Chamber Opera and acclaimed stage director Kip Williams. Anna performed for the first time with Sydney Symphony Orchestra for their 2017 season (Pelléas at Mélisande under the baton of Charles Dutoit).
In 2015, while completing her final year in Opera Australia's Young Artist Program, Anna made other important role debuts including Siebel and Tebaldo while also appearing in the popular Great Opera Hits summer concert series, Sydney Festival's Opera in the Domain and Melbourne's Mazda Opera in the Bowl.
Anna travelled to Germany in late 2015 to compete as one of forty-two selected international finalists in the prestigious singing competition Neue Stimmen, and returned in October last year to participate in their Masterclass program. More recently, Anna was invited to participate as a 2017 Britten-Pears Young Artist in a week long Strauss Masterclass with Angelika Kirchschlager and Malcolm Martineau. She also worked intensively with Malcolm Martineau at his 2018 Crear Art Song Masterclass program in Scotland.
Prior to her young artist position with Opera Australia, Anna was the recipient of a number of prestigious Australian vocal prizes and scholarships, including the 2012 Lady Fairfax New York Scholarship (Opera Foundation Australia) and the 2012 Marianne Mathy Scholarship (Australian Singing Competition). With the support of these earlier scholarships, Anna travelled abroad in 2013 to pursue private studies in the United States and Europe. Highlights included participating in the International Vocal Arts Institute opera program in Virginia, the Siena Music Festival in Tuscany and a personal invitation from the legendary soprano Renata Scotto to participate in her Opera Studio at the Accademia Nazionale di Santa Cecilia in Rome.
Anna's invitation into Opera Australia's Young Artist Program marked her debut at the Sydney Opera House in January 2014, performing the role of Zaida (Il Turco in Italia) to critical acclaim; this debut also awarded Anna a prestigious Green Room Award nomination. During her first few months as a Young Artist, Anna was also thrilled to observe Kasper Holton's rehearsals of his Eugene Onegin production, while covering the role of Olga.  During the winter season she was on the road with the OA's Regional Tour of Mozart's The Magic Flute, performing the role of Papagena to twenty-six towns and theatres around Australia.
Frequently appearing as guest soloist with Australian choirs and orchestras, Anna has extensive experience of oratorio repertoire including Verdi's Requiem, Handel's Messiah, Rossini's Petite Messe Solennelle and Mendelssohn's Elijah. In the Australian Ballet's 2013 "Vanguard" season, she was the mezzo-soprano soloist for their ballet Bella Figura, performing excerpts of Pergolesi's Stabat Mater with the Australian Opera and Ballet Orchestra. Anna was guest artist in the 2015 Brisbane Baroque Festival's Heavenly Handel gala concert, performing a selection of Handel arias with Queensland Symphony Orchestra. She was invited to return to Brisbane in December 2016 to co-host and perform in QSO's popular Spirit of Christmas concerts.
For the 2018 Opera Australia season, Anna appeared as Garcias in their production of Don Quichotte, starring acclaimed bass Ferruccio Furlanetto, and debuted the role of Flora (La Traviata) alongside Nicole Car's Violetta debut. In August, she returns to the role of Zaida (Il Turco in Italia) at the Sydney Opera House. Also in 2018, Anna performed again with Sydney Symphony Orchestra (Beethoven's Mass in C, conducted by Masaaki Suzuki), and looks forward to singing with Adelaide Symphony Orchestra for the first time (Beethoven's Ninth Symphony). She was also delighted to return to the role of Lucretia for Sydney Chamber Opera and Victorian Opera's co-production of The Rape of Lucretia, performed at the Dark Mofo festival in Hobart, Australia.
Further ahead 2018, she returns to Aldeburgh as a Britten Pears young artist for the Hugo Wolf Lieder masterclass. Anna also travels to Oxford in October to participate in the prestigious Oxford Lieder Festival Mastercourse.
In 2019 for Opera Australia, Anna will reprise some of her favourite roles (Cherubino, Dorabella, Siebel), again perform alongside Jonas Kaufmann (in a concert version of Andrea Chénier) and debut the role of Smeton in a new production of Donizetti's Anna Bolena. She also looks forward to making her debut with Pinchgut Opera in a Bach and Telemann concert.