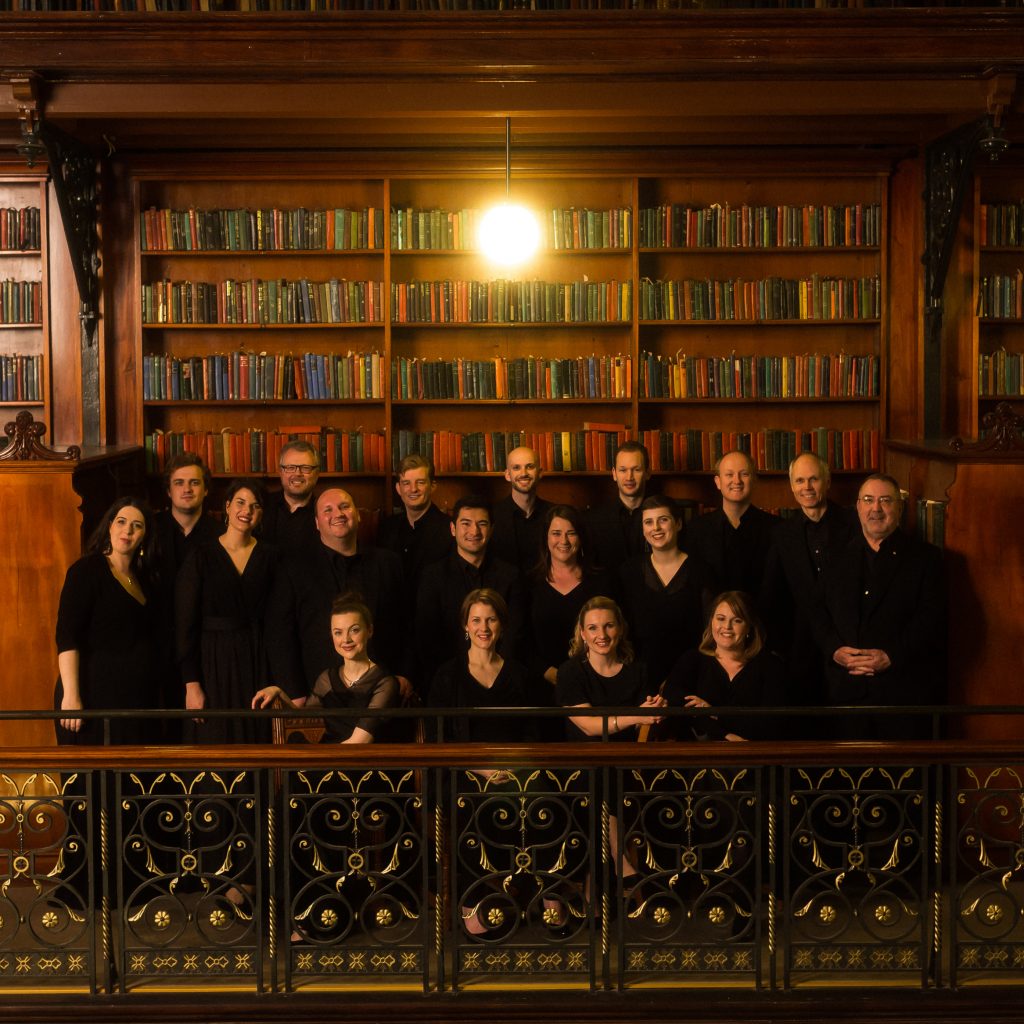 Adelaide Chamber Singers has been a passionate and innovative contributor to music making in Adelaide for over thirty years. Formed in 1985 by its Artistic Director and Conductor Carl Crossin, ACS is widely respected as one of Australia's finest chamber choirs. In 2011, ACS was awarded one of SA's premier Arts awards, the Ruby Award for "sustained contribution by an organisation", and in 2017 won the State Award for "Performance of the Year 2016" at the 2017 National Art Music Awards.
Under Carl Crossin's leadership, Adelaide Chamber Singers has undertaken eight international tours performing to critical acclaim at festivals and competitions around the world including: the Polyfollia Festival in Normandy, France (2014); the Musica Sacra a Roma in Italy (2013); the Llangollen International Musical Eisteddfod in Wales (2013); the European Choir Games in Austria (2013); the 2006 International Choral Kathaumixw in Canada; the 2006 International Choral Festival in the USA; the 2006 Cambridge Summer Music Festival in England; the 2004 Tokyo International Festival; the 6th World Symposium on Choral Music in the USA in 2002; the Asia Pacific Symposium on Choral Music in Singapore in 2001; the 1999 Norfolk and Norwich Festival; and the 1996 National Convention of the Association of British Choral Directors in Oxford.
The ensemble's competition successes include: the Vincitore della Gran Premio (Grand Prize) in Rome (2013) and two "Choir of the World" awards – at Llangollen in Wales in 2013 and at Kathaumixw in Canada in 2006.
In addition to its annual Adelaide based concert seasons, Adelaide Chamber Singers has also performed at the Adelaide, Melbourne and Perth International Festivals and at a range of regional festivals around Australia including: the Bundaleer, Coonawarra, Barossa and Coriole Festivals, the Port Fairy Spring Music Festival, the Brisbane Festival of Contemporary Sacred Music, and the Musica Viva Huntington Estate Festival in NSW, and Choralfest in both Melbourne and Adelaide for the Australian National Choral Association.
ACS frequently performs with the Adelaide Symphony Orchestra and has also shared the stage with The Rolling Stones, Hilltop Hoods, soprano Greta Bradman, Kronos Quartet, The Tallis Scholars and cellist Umberto Clerici. ACS has also developed very successful collaborations in recent years with the Sydney Chamber Choir, Brisbane Chamber Choir and Melbourne's Polyphonic Voices.
ACS has also received awards and accolades for its recordings, most notably from the Australian Music Centre (2008) and from both Limelight magazine (2015) and Gramophone magazine (2007).
Carl Crossin will step down as Artistic Director of Adelaide Chamber Singers in December this year – a position he has held since founding the choir thirty six-years ago.  Christie Anderson, the current Associate Conductor of ACS, will become Artistic Director of Adelaide Chamber Singers from January 2022.