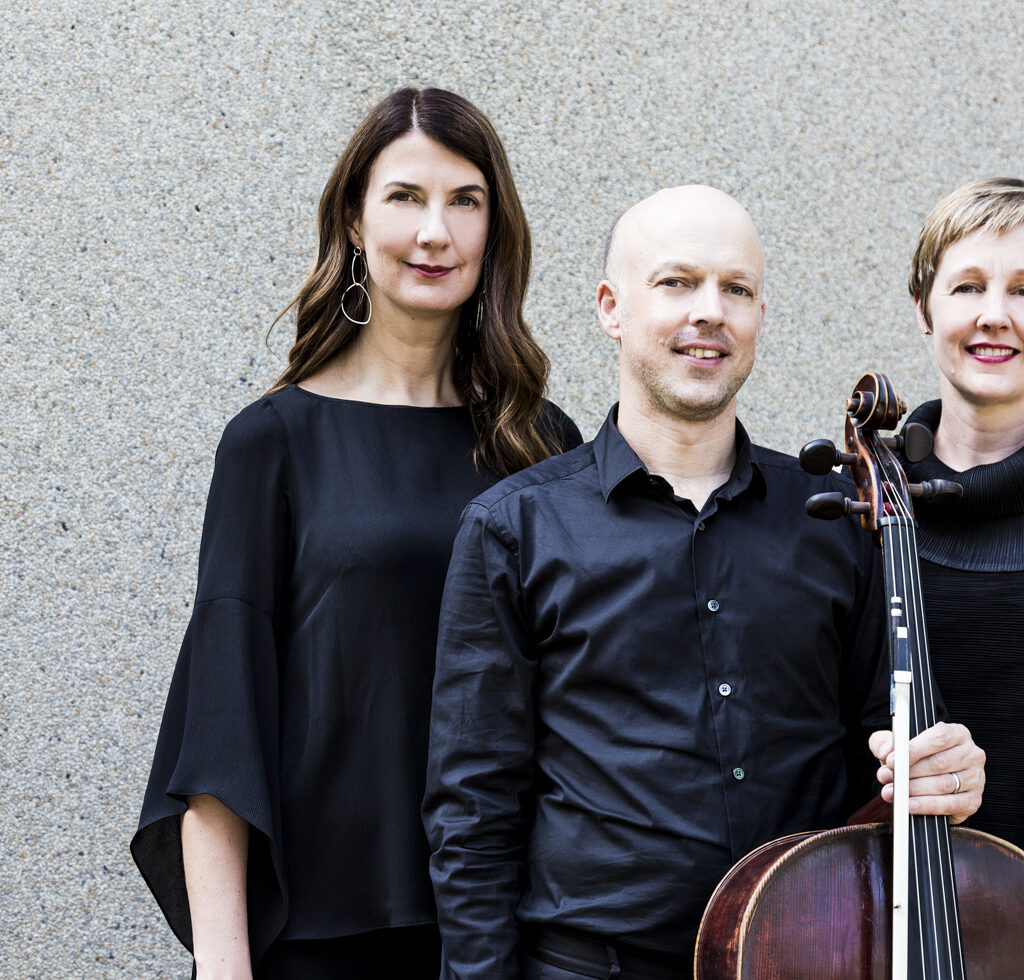 Seraphim Trio is as much a lifelong friendship as a chamber ensemble. Formed in Adelaide in 1995, the group has enjoyed an unusually longstanding collaboration, with its current membership – Helen Ayres, Tim Nankervis and Anna Goldsworthy – dating from 1998.
Seraphim is acclaimed for its encyclopedic projects such as its marathon performances of the complete Beethoven Trios, and the recording project The Trio Through Time, tracking the evolution of the genre in recordings of twelve piano trios from Mozart to Sculthorpe. The trio is also celebrated for its inventive collaborations with artists as diverse as violinist Andrew Haveron and street artist Peter Drew. In 2019, Seraphim's recording with Paul Kelly, James Ledger, and Alice Keath, Thirteen Ways to Look at Birds, won the ARIA award for Best Classical Album.
Seraphim enjoyed formative study with Hatto Beyerle in Hanover, and remains dedicated to the rhetorical traditions of chamber music. It is also committed to nourishing the ecosystem of Australian music, through its flagship concert series and recordings, regional touring, educational workshops, and new format performances including audience immersions. The trio has commissioned a library of Australian chamber music, with recent commissions by Brett Dean, Jakub Jankowski, and Richard Mills, and  welcomes enquiries from musicians who wish to explore this repertoire.
Seraphim can be found returning to the stage in 2022, at our regular musical homes of Elder Hall in Adelaide, Epsom House in Tasmania, and the Melbourne Recital Centre, with other venues to follow.