Creative Projects
In 2020, we expanded our activities in regional South Australia through an exciting new program called Silos & Symphonies.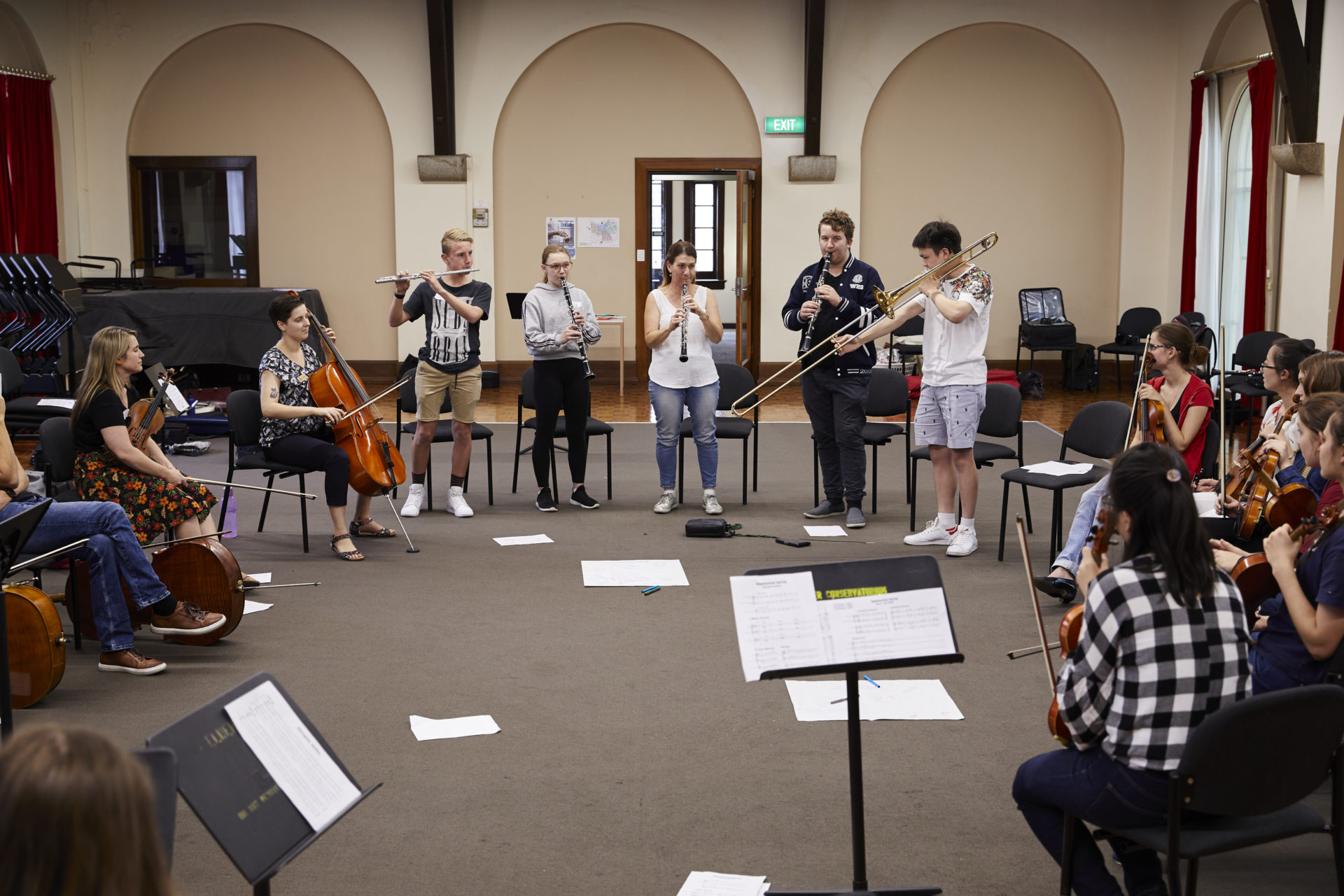 As part of Silos & Symphonies, students from Mount Gambier and Millicent developed brand new musical works for the Adelaide Symphony Orchestra by taking part in creative music workshops online.
Collaborating with composers Julian Ferraretto, Adam Page and Hilary Kleinig, participants are engaged in activities such as improvisation, arranging for multiple instruments, and song writing to develop their musical ideas. These became a series of five original compositions performed and recorded by the ASO, expressing the distinct voices of regional South Australians.
Past creative projects