The Bush Concert
Where

Grainger Studio

Prices

Adults from

$26

, Children from

$20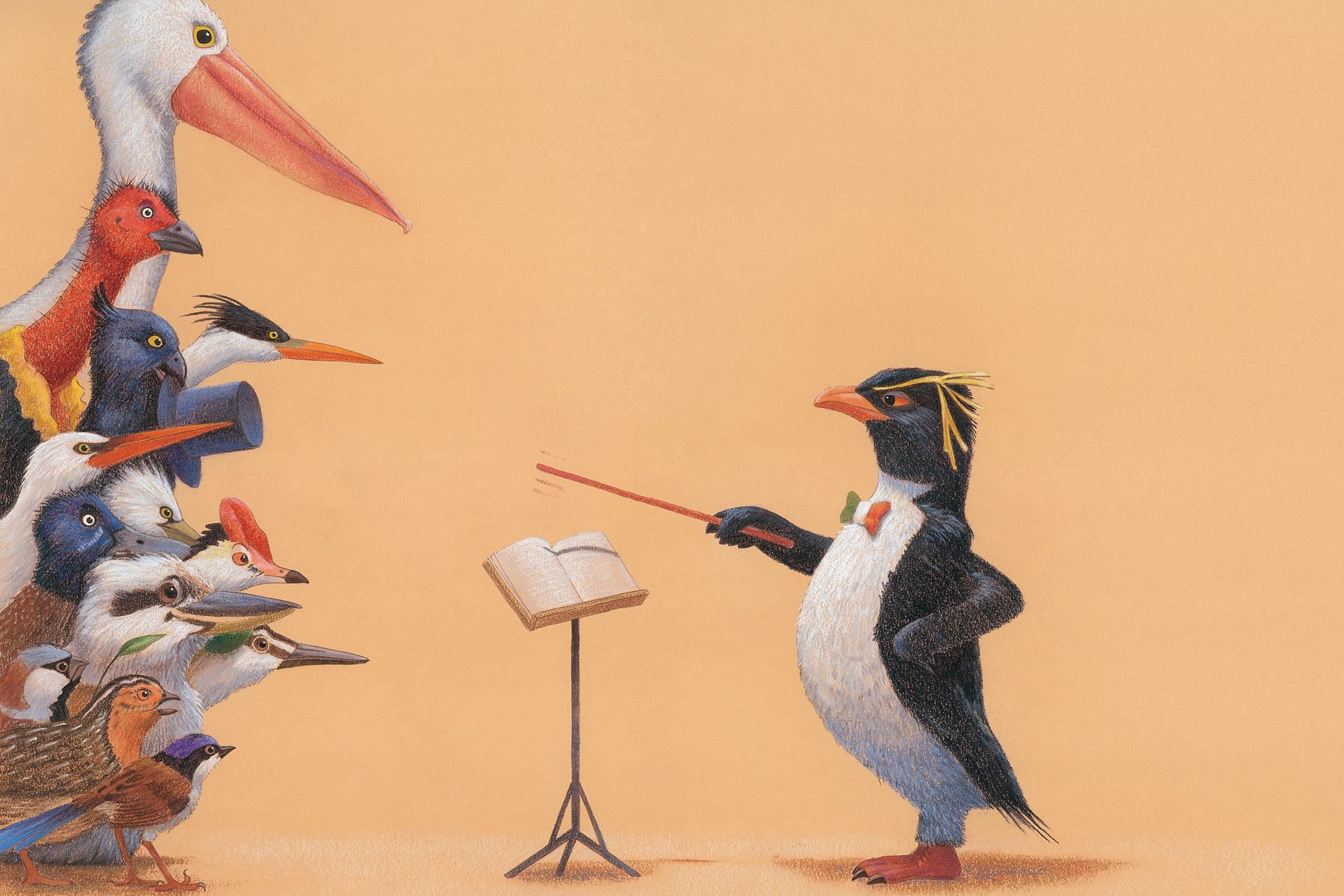 Tickets for this event are no longer available.
55 mins

Duration

*

Due to the nature of live music, the duration listed is an estimate only.

No

Interval

Grainger Studio

Location
About
A tale about community, adversity and inclusion – The Bush Concert is the story of the Australian bush and its harsh conditions. The bird community is in distress as they struggle to find water and food during drought, and come together to hold a big concert to lift everyone's spirits – The Bush Concert!
Based on Australian author Helga Visser's beautiful book of the same name, this special concert experience engages the audience through song, dance, and the beautiful images from the book. Mark Simeon Ferguson's score is a wonderful introduction to the sounds of our Australian birds, and an enchanting introduction to the instruments of the orchestra.
To celebrate Chinese New Year all performances will be bilingual. The 11am and 1.30pm performances will be in English with Mandarin surtitles, and the 3pm performance will be performed in Mandarin with English surtitles.
In response to the devastating bushfires across Australia, an additional 1.30pm performance of The Bush Concert has been announced, with all proceeds from ticket sales donated to SAVEM – South Australian Veterinary Emergency Management.
 If you wish to donate SAVEM directly, you can do so by clicking here.
丛林音乐会
《丛林音乐会》是发生在澳大利亚的丛林和 及其恶劣环境里,一个有关社区、逆境和包 容的故事。在干旱期间,鸟类社区陷入困境, 它们找不到水和食物,决定聚在一起,举办一 场大型音乐会给每个人鼓舞士气-丛林音乐 会就此诞生了。
根据澳大利亚作家海格尔·维瑟的同名儿童 绘本改编,这场特别的音乐会通过唱歌、跳 舞和故事书里美丽的图像跟观众互动。作曲 家马克·弗格森的曲目介绍了澳大利亚鸟类 的声音,并动人的介绍了交响乐团里的乐器。
为了庆祝中国农历新年,整场音乐会以中文 演出。
歌唱家主持人:苏珊·弗格森
作曲:马克·弗格森
适合年龄:四岁以上
Suitable Ages 4+
Adelaide Premiere
Performed for the first time in South Australia with full orchestra
Text and illustration © Helga Visser, 2011 Reproduced by permission of Scholastic Australia Pty Ltd
Vaccination Policy
As a condition of entry all persons aged 12 and over will need to show proof of full COVID-19 vaccination or a valid medical exemption to gain entry to this event.
Patrons will need to show their COVID-19 digital certificate on their smart device (as part of the QR Code check in process) OR provide photo identification with a printed immunisation certificate.
Those with an official medical exemption will need to show their certificate of exemption
For the safety of our patrons and players, please do not attend a concert if you feel unwell or have cold or flu-like symptoms.