Little Maestros
Applications for this program have closed.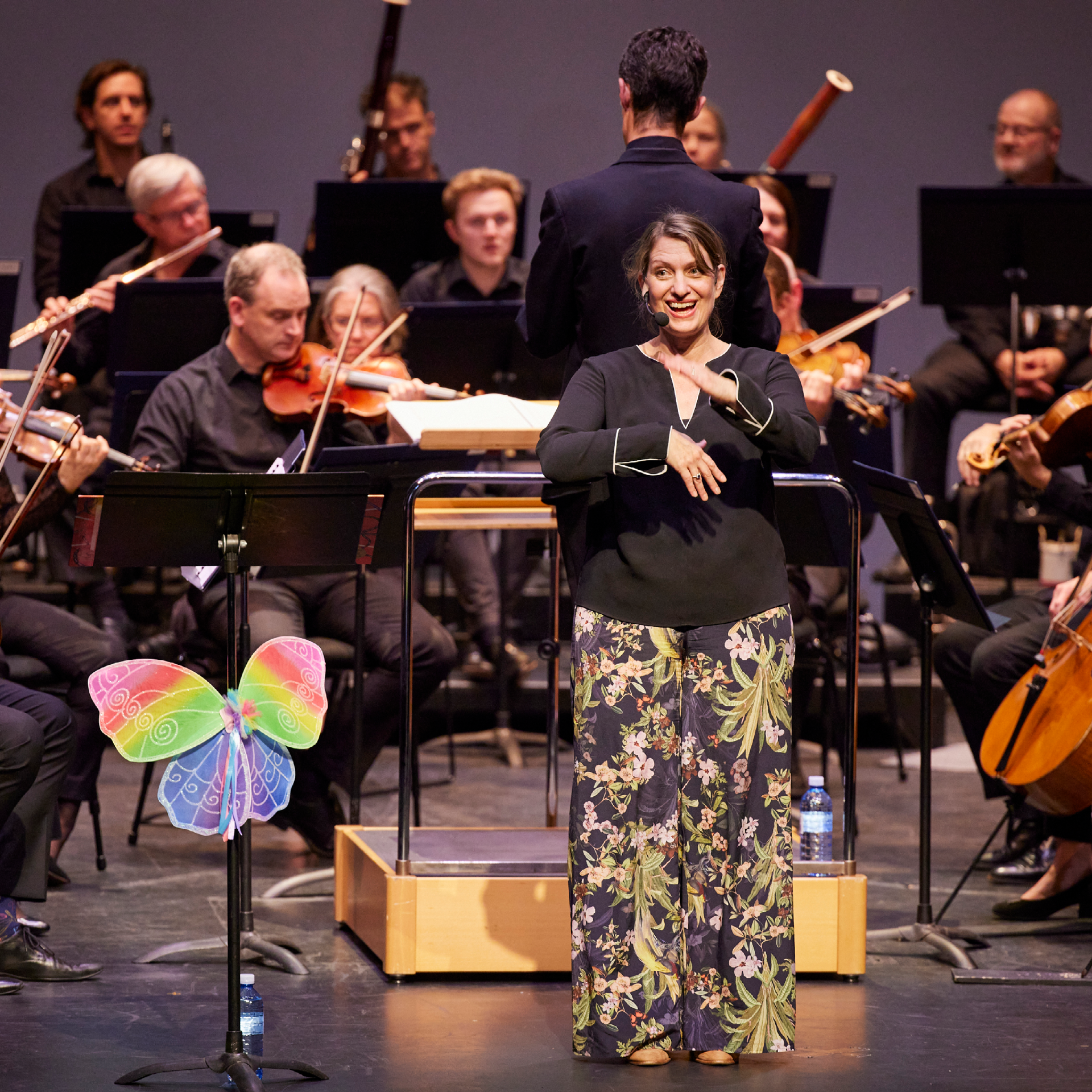 Approx. 45 minutes

Duration

*

Due to the nature of live music, the duration listed is an estimate only.
About
Research shows that singing nursery rhymes and making music together supports children's literacy and numeracy skills. This incursion aims to enable educators to make singing a regular part of the class activities. The teacher professional development workshop will introduce musical games and songs for you to help prepare your students for our visit.
This is followed by a visit to your school or kindy from eight ASO musicians and presenter/singer Elizabeth McCall, for a fun-filled concert where your students join in through song and get up close to meet the instruments of the orchestra.
General Information
Suitability
K–Yr1
Cost
$420 for up to 60 students
Additional students $7 each
Applications
close Fri 17 February
Curriculum links
Music, Literacy, Visual Art
Teacher Professional Development
Mon 21 February, 4.30–5.30pm
Venue ASO Grainger Studio
Presenter Elizabeth McCall
Cost $100 per school for one teacher and learning resource which includes a book and CD.
$50 for each additional teacher.
At this workshop, you'll learn the songs, actions and games to prepare your class for the in-school concert, as well as some further ideas on making music in your classroom. Workshop attendance is compulsory for at least one teacher per school. Professional Learning certificates and resource materials will be provided for all attending teachers.
Vaccination Requirements
Patrons attending this event will no longer be required to show proof of double COVID-19 vaccination.
Featuring
Elizabeth McCall

Presenter/singer