Big Rehearsals – PD for Teachers
Applications for this program have closed.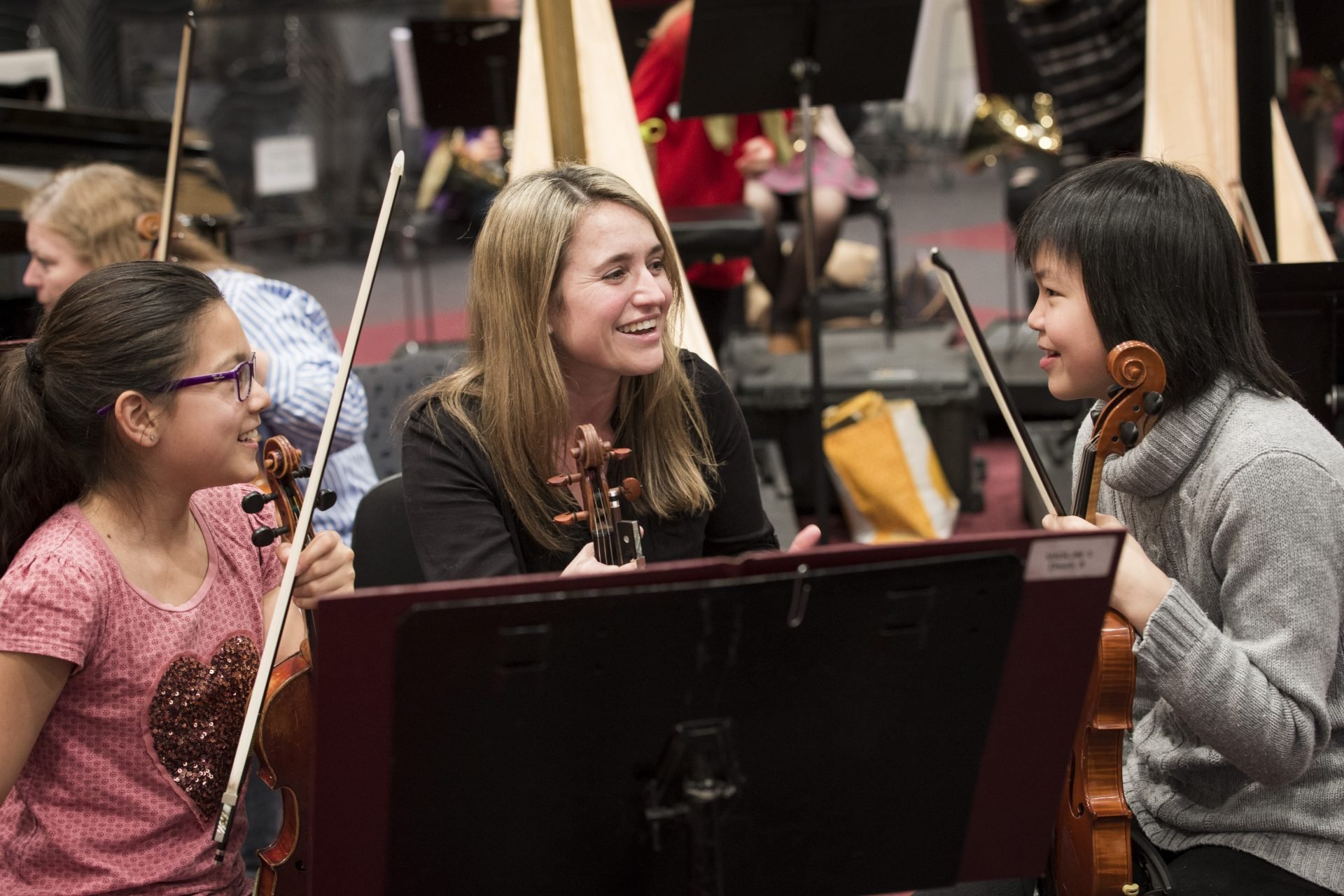 Teacher Professional Development
Thu 4 August, 11am-12.30 & 2pm-5pm
Fri 5 August, 10am-12.30 & 2pm-5pm
Venue ASO Grainger Studio
Cost $30 per teacher
Have you ever wondered how a professional conductor rehearses an orchestra? Come along and observe students rehearsing alongside the ASO under the baton of Graham Abbott. Places are strictly limited and are only available to people holding a current Teacher Registration Certificate and WWCC or Police Clearance.
General information on Big Rehearsals
Join us for our very popular annual Learning event: Big Rehearsals offers an exciting opportunity for aspiring young players to sit side-by-side with ASO musicians and bring music to life together. Sessions are designed to challenge and develop students' musicality and orchestral playing skills. Ensemble skills are a fundamental building block for any young musician, so this is an opportunity not to be missed.
Duration
Beginner Strings 1.5 hrs
Junior Strings 2.5 hrs
Intermediate & Advanced 3 hrs
Cost
Beginner Strings $35
Junior, Intermediate & Advanced $55
Applications
close Fri 6 May
Session Details
Beginner Strings (AMEB Grade 0.5-1)
Thu 4 Aug, 11am–12.30pm
The Beginner Strings is for those just beginning their orchestral journey. If you are a player who has been a part of an ensemble for only a short time, this ensemble will help you to hone those newly-found orchestral skills. Please note, previous ensemble experience is a requirement for this group.
Advanced (AMEB Grade 6+)
Thu 4 Aug, 2pm–5pm
The Advanced Orchestra group delve into core orchestral repertoire. At this level, students can expect to gain a large insight into what it takes to be a professional musician as they sit next to an ASO player for an entire session.
Junior Strings (AMEB Grade 1–3)
Fri 5 Aug, 10am–12.30pm
Be a part of the ever-popular Junior Strings! Soaring melodies, extended techniques, delicate dynamics, and more will be explored in this group. Join the fun, and be amazed at the results from just one session.
Intermediate (AMEB Grade 4–5)
Fri 5 Aug, 2pm–5pm
The Intermediate Orchestra is designed for young players to experience being a part of ASO. Develop new skills, polish old ones, and reach the next level in your playing, all in one session.
---
Vaccination Requirements
Patrons attending this event will no longer be required to show proof of double COVID-19 vaccination.