Subscribe to your ASO
Becoming a subscriber is easy, and packed with benefits. Simply book two or more concerts marked with an in the same transaction to receive up to 20% off!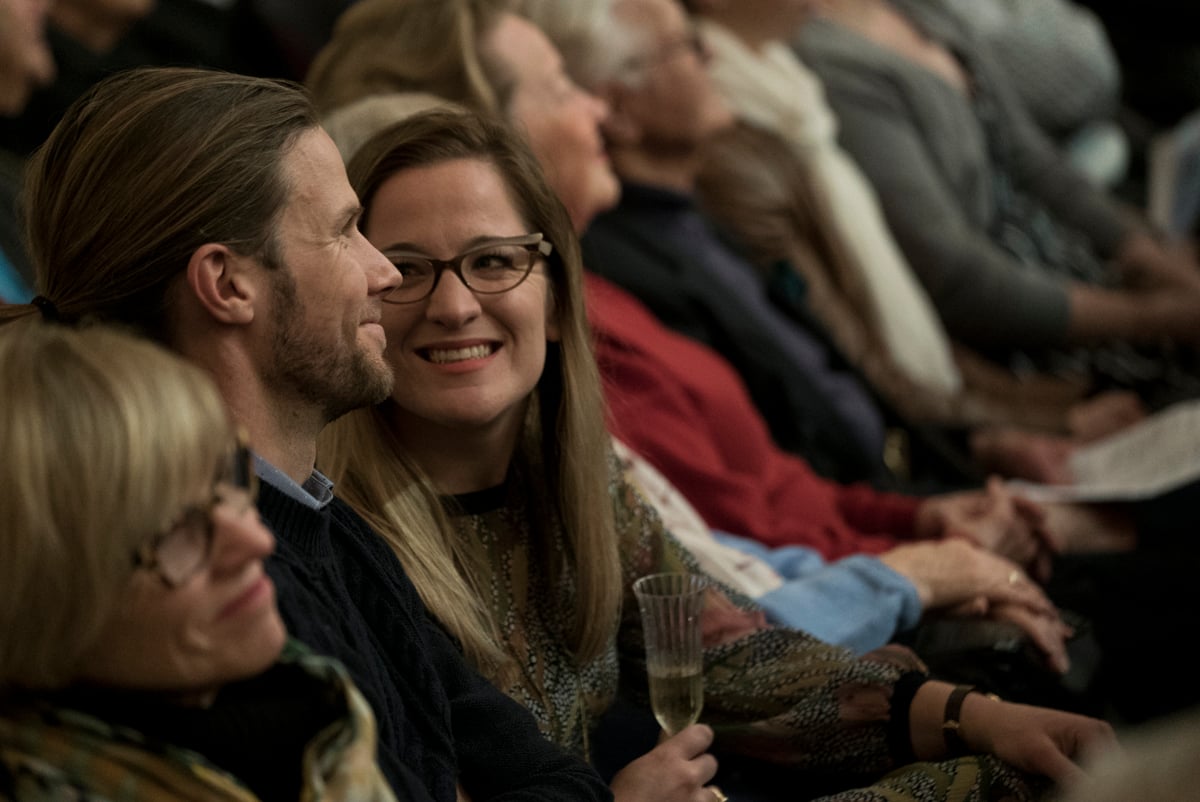 Why Subscribe?
Exclusive discount Subscribers receive up to 20% off single ticket prices
Spread the cost We offer two instalment payment options for subscribers
Access subscriber benefits Discount tickets to interstate orchestras, exclusive presales to new events, dining discounts and more
Subscriber FAQ's
What is an ASO Subscriber
Becoming an ASO subscriber, is as simple as purchasing two or more concerts marked with an in the same transaction, there are no monthly fees or ongoing costs.
How do I become an ASO Subscriber
You can subscribe to the ASO through a variety of channels. Book online, over the phone (08 8233 6233), or drop into the ASO's Grainger Studio where a friendly member of our subscriptions team can help you book.
Who do I ask if I have a question?
All customer queries should be directed to the ASO, even if the performance you are enquiring about is in the Adelaide Festival Centre, Adelaide Entertainment Centre, Thebarton Theatre or other venue. You can call us on 8233 6233 or email aso@aso.com.au.
I selected eTickets at checkout, when will I receive my tickets?
eTickets will be emailed as a pdf attachment approximately three (3) days before each performance.
How can I make payment, and what fees apply?
Payments can be made in person at the ASO by cash, savings, cheque or credit (full EFTPOS facilities at the ASO box office) – by credit card online, and by cheque, credit or EFT by post.
Subscribers pay a $5 per person subscriber fee. Subsequent additional purchases throughout the year may incur further transaction fees – please check at time of any such additional purchases.
Can I pay by instalments?
Yes. The ASO offers two instalment payment options for subscriptions, a 50/50 split payment, or fortnightly instalments. For more information speak to our subscriptions team, or review the instalment options at checkout.
I want to sit with a friend. How do I do this?
If you would like to sit with a friend or friends, please submit your subscriptions together, in the same envelope if possible.
Can I change my mind / can I exchange tickets?
Yes. Subscribers enjoy up to three complimentary ticket exchanges throughout the season. Further exchanges incur a transaction fee. You can exchange between different nights of the same concert, or into a new concert entirely within the same season.
All subscription ticket exchanges must be completed by ASO at Grainger Studio (not at Festival Theatre by BASS or TICKETEK). In all instances we will require the original ticket(s) to be returned to us prior to completing an exchange. If you have access to a smartphone, or scanner and email, exchanges can be completed over the phone. Please call 08 8233 6233 to enquire further about phone exchanges.
Please note we cannot exchange tickets after the concert has passed (if you missed the concert). If you choose a lower price ticket, you will not receive a refund and if you choose a higher price ticket, you will be required to pay the difference.
Additionally, patrons cannot exchange from a partner special event, such as concerts within the Adelaide Festival, Cabaret Festival, State Opera of South Australia, Australian Ballet or other events presented with our partners, even if purchased on an ASO subscription.
Can I get a refund if I change my mind or go away?
No, you cannot receive a refund or credit for unused tickets except as required by Australian Consumer Law.
We encourage subscribers to take advantage of our exchange policy, or pass the tickets onto a friend or family member. You can also convert tickets into tax deductible donations – contact ASO to learn more.
If you find yourself with an extra ticket that you were not able to exchange or give away, please consider providing it to the box office as we can provide these tickets to students, free of charge.
What happens if I lose my ticket(s)?
All tickets are recorded against the name of the subscribers, thus can be looked up. If you have lost your tickets on the day, please arrive at the box office with your subscriber card, a little earlier than normal (30-45 mins before the concert) so a replacement can be printed.
You do not need to contact us in advance if you can present your subscriber card at the box office.
If you have lost your entire subscription, please call the ASO on 08 8233 6233 to discuss options. Please note General Admission tickets cannot be replaced.
Do you accept Companion Card?
Yes, we are proud members of the Companion Card Program and honour the card for both single tickets and subscriptions.
Do I have to list my concert companion? What is the benefit?
No, it is not compulsory to include details of your concert companion. However, concert companions are added to ticket orders which qualify companions to receive all the communications and benefits of subscribing, including subscriber card, pre-concert information (including electronic free program download) and subscriber exclusive pre-sales.
What qualifies as Concession Discount?
Holders of a Centrelink or DVA pension, full-time students or individuals receiving unemployment benefits. Seniors and Health Care Cards not accepted.
Do you have cheaper tickets for youth and students?
Youth aged 2-14 inclusive at the time of purchase are eligible for a 'child' price ticket. Young adults aged 15-30 inclusive at the time of purchase are eligible for our '30 and Under' ticket for selected concerts.
Please note patrons under 15 must be accompanied by an adult sitting in an adjacent seat.
Additionally, full-time students can receive complimentary rush tickets on selected concerts when available if they hold a Live Pass.
Do babies need tickets?
Yes. Every person requires a ticket, including babies under 2, who are free
What happens if a concert is cancelled due to COVID-19?
ASO will contact all patrons to discuss refund, exchange, credit or donate options for any cancelled performances.