Silos & Symphonies
In a celebration of National Reconciliation Week 2022, ASO partnered with Simon Hackett to provide secondary schools from Loxton High School and Berri Regional Secondary School with the opportunity to work alongside composers Julian Ferraretto and Belinda Gehlert with Robert Taylor, a proud Ngarrindjeri, Nganguraku, Kaurna and Narungga man. The students worked with Robert to create brand new music inspired by his cultural heritage for the ASO as part of its Silos & Symphonies composition project.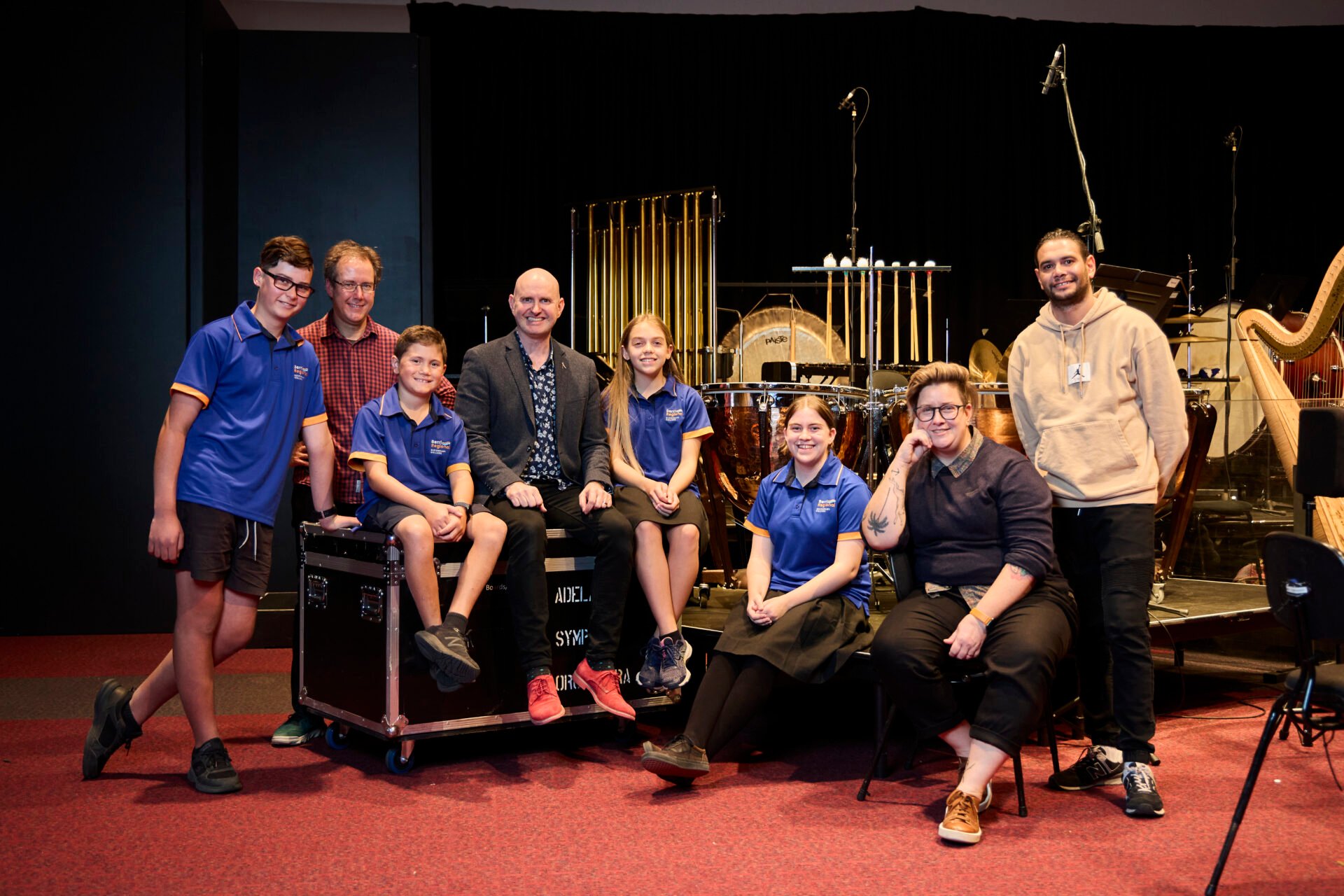 ASO Performs Ponde
Belinda Gehlert and Julian Ferraretto worked with students from Berri Regional Secondary College to co-compose this piece. Ponde, was inspired by the ancestral Ngurunderi Dreaming story as retold by Robert. The title refers to the giant Murray River Cod which Ngurunderi chased in his canoe trying to spear the giant fish as its enormous tail thrashed and widened the river.
Ponde Robert Taylor, Belinda Gehlert, Julian Ferraretto and students from Berri Regional Secondary College
---
ASO Performs Carving the River
Belinda Gehlert worked with Loxton High School students to create this work inspired by Robert Taylor sharing his Dreaming of the Ngarrindjeri People, the story of Ngurunderi and how the river Murray was created. Together they composed with the students a piece called 'Carving the River', it tells part of the story where Ngurunderi chases the big fish 'Ponde' down the river.
Carving the River Robert Taylor, Belinda Gehlert and students from Loxton High School
Created in 2020 in response to COVID restrictions, Silos & Symphonies was conceived to enable the orchestra to work with students regionally utilising technology connecting students with the ASO via zoom and live-streamed performance.
Robert, Julian and Belinda visited the Riverland schools in March 2022, with Robert sharing cultural stories from the Narungga country with the students. Building on this connection to place, students explored their connection with the region and developed musical ideas to form the basis of these new pieces.
On 19 May, students joined Robert, Julian, Belinda, and the orchestra to workshop the music. Some students attended in person while others connected via a live stream. Students were able to provide immediate feedback to the ASO's interpretation of the music, before it was filmed on Friday 20 May.
Robert Taylor was honoured with sharing with the students the dreaming story of his great warrior Ancestor Ngurunderi the creator of the River Murray and described it as a very spiritual experience. "Being on my grandmother's country and sharing the story with students who both live and grew up along the river is a great way for myself, others and the students to connect with each other.
Music has always been such an important part of our culture and to take traditional Music and collaborate with the students and ASO to compose a contemporary piece of music from a traditional foundation is a show of modern-day trade and sharing of cultures", he said.
Participants involved have found it immensely validating to hear their ideas and experiences transformed into music, and to have been meaningfully involved in the creative process.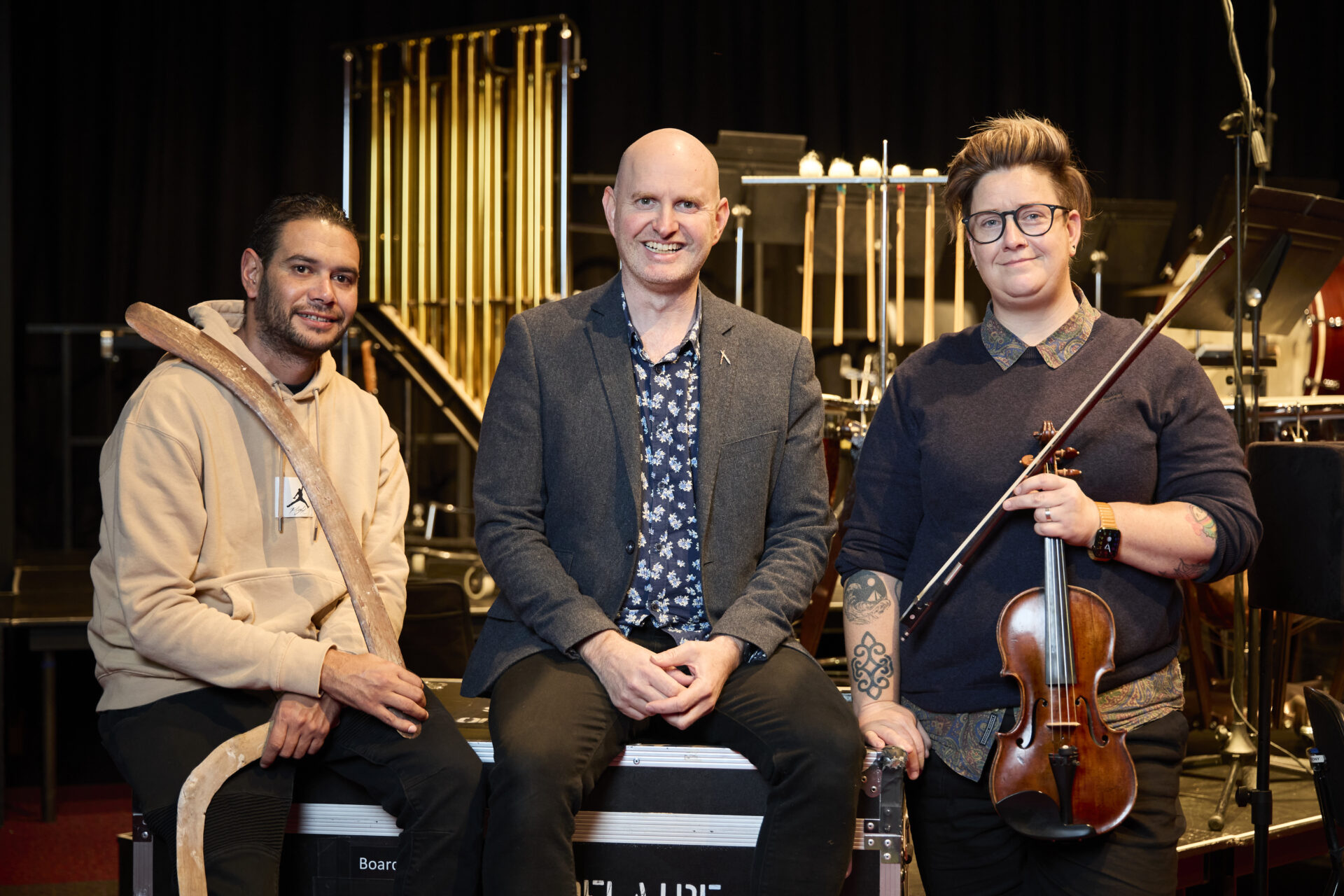 Silos & Symphonies generously supported by: