5 Minutes with Simon Gleeson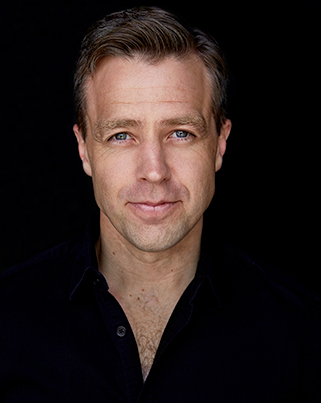 Simon Gleeson is best known for his acclaimed interpretation of Jean Valjean in Cameron Mackintosh's new production of Les Miserables for which he received the 2015 Helpmann award for Best Male Actor in a Musical.
Simon has forged for himself a diverse career, working extensively in theatre and screen in Australia and the UK, including performing in London's prestigious West End. He has starred in major musicals such as Love Never Dies, Chess and Mamma Mia and worked with theatre companies such as the STC, MTC and The Royal National Theatre in London. He has appeared regularly on screen in shows such as Eastenders and My Life in Ruins alongside Richard Dreyfuss and Nia Vardalos, and has also been involved in many innovative original works, from sung through opera television in Kombat OPERA for the BBC to the epic Hipbone Sticking Out with Australian theatre company 'BighART'.
Simon tells the ASO what roles he's treasured and what Broadway hits he's most looking forward to singing with the orchestra.
Jean Valjean character cemented your stage career with a Helpmann, tell us about the role, what you love about it?
Les Misérables was the reason I went into theatre. As a kid, I listened to it relentlessly. When it came to auditioning for Jean Valjean, I knew how demanding the role would be. So much so, I almost didn't audition at all. It felt like a monumental undertaking. And it was. But I was fortunate to ride the wave of wonderful casts both in Australia and abroad, not to mention the support of the Australian producer, Michael Cassel and his team. The whole experience was like living out a childhood fantasy.
What roles influenced your love of musicals?
I grew up in the era of Phantom, Chess, Les Misérables, Miss Saigon etc. The musicals were lavish and required a different style of singing. I can't think of any one role that influenced me more than others. I just enjoyed singing along with the soundtracks. Back then I sang often and in secret. I sang because it made me feel good. Now, I pretty much sing only in public – when I'm lucky to be asked – and most of the time it still feels good.
What was your most rewarding role and why?
It's trite, but every role has its rewards and demands. Jean Valjean was one of the most rewarding due to the emotional and physical demands it required each night. I had a fantastic time playing Frank Cioffi in Curtains because it was silly and fun and required a complete set of other skills.
What role taught you the most and what lessons did you learned from it?
It's very hard to narrow it down to any particular role that taught me the most. Each role is a lesson and sometimes the lesson has nothing to do with what happens onstage. Most often, the lessons are learned in the rehearsal room. They're personal lessons about craft, about quietening the doubt in your head, about listening, about being courageous and generous.
What makes a Broadway hit?
If I knew that I'd be a billionaire or a liar. I'm not a billionaire so I'm going to say I have no idea.
What is the role you'd most like to play?
This is a common answer, but the role I'd most like to play hasn't been written yet. I love working on new pieces. I'm performing in a new Australian work next year. It hasn't been announced yet so I can't say what it is, but it's exciting to be a part of something new.
What role and attributes would you most like to be remembered for?
The things I'd like to be remembered for have nothing to do with my work. The only thing that really matters is the relationships with family, friends and the thousands of fleeting interactions with others.
You're classified as a triple threat, what do you enjoy more theatre, television or singing?
This is great, I've never been called a triple threat before! I've only known it used for people who can sing, act and dance and dance is certainly not in my wheelhouse. Theatre is my true love whether I'm singing or not.
What do you love about performing with an orchestra?
Everything. The richness, the detail, the swell of sound. Hearing some of these songs the way they were originally orchestrated is a thrill.
Don't miss Simon in A Night on Broadway at Adelaide Symphony Orchestra's Festival of Orchestra, Wednesday 1 December, Adelaide Showground.