Composer Emily Howard on the myths and legends of Magnetite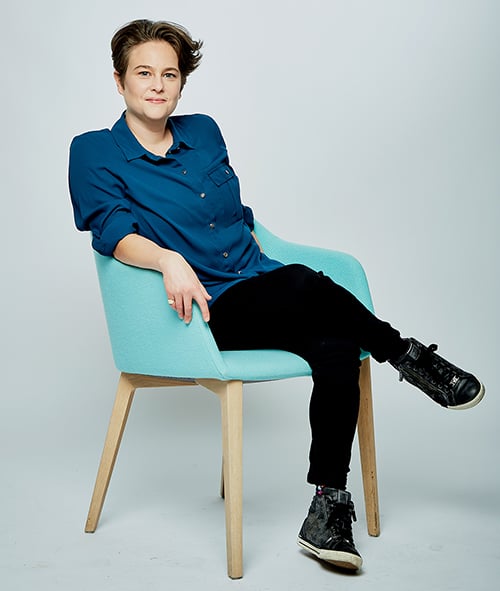 At Symphony Series 5, the ASO will be performing the Australian premiere of British composer Emily Howard's Magnetite. Read on to learn how the myths and legends surrounding the most magnetic of all naturally occurring minerals inspired this powerful music.
Magnetite is the oldest-known magnetic substance and the most magnetic of all naturally occurring minerals found on Earth. For many years after its discovery, magnetite was surrounded in myth and superstitious beliefs concerning its magical powers. These included the ability to give a person more energy, heal the sick, and ward off evil spirits. Magnetite also became known as lodestone or 'leading stone'; when people realized that it acted as a primitive type of compass if made into the shape of a needle and placed on water.
My composition is inspired by these superstitions as well as by the structure and physical properties of magnetite crystals. I like to think of Magnetite as a journey deep inside one of these crystals. Musical material behaves as though it is being attracted and/or repelled by magnets. Melodies take the paths of particles in a giant crystal lattice. A key idea is that of melody escaping, and at the opening of the work, melody is hidden inside a chorale. During the first half, as if passing through a magnetic field, melody is accelerated to reach a certain level of energy and then a climax. The second half of the work is about the aftermath of this journey and is much more still and reflective. Finally, behaving like the metaphorical lodestone, Magnetite finds its emotional centre and inner peace.
Magnetite was commissioned by Liverpool, European Capital of Culture 2008, for the Royal Liverpool Philharmonic Orchestra and is dedicated to my grandmother, Daphne.
– Emily Howard