Our Favourite Publicity of 2019
16 Dec 2019
Behind the Scenes
Season Highlights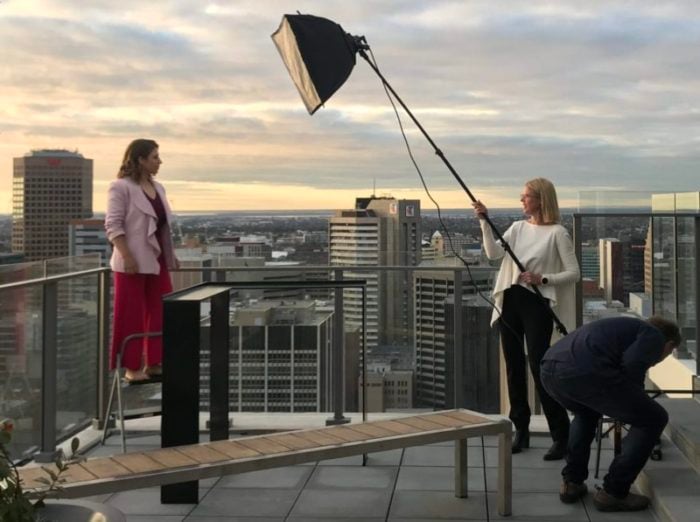 ASO Publicist Cheree McEwin's role is to promote the breadth and diversity of the Adelaide Symphony Orchestra's repertoire, and to secure coverage across print, radio and television. She is an ideas girl and nothing gives her greater satisfaction than having a light bulb moment and making it a reality. She loves to see her ideas transform, take flight and make the paper.
Cheree revels in working with the players to make magic happen off the stage and behind the scenes in the lead up to concerts, and more often than not she'll be holding a flash on location. She knows that none of this would be possible without the exceptionally talented musicians who relish the challenges Cheree presents them with, and a marketing team that back her up. She looks back with fondness at some of the terrific photo shoots with ASO players and the talented photographic team at News Ltd, and here are her Top 5 publicity shots that have made the Advertiser and the Sunday Mail this year.
Section Principal Clarinet Dean and Principal Contra Bassoonist Jackie Newcomb were out of this world as Star Wars Hans Solo and Princess Leia for the front cover of the Sunday Mail TV Watch Lift-out for Return of the Jedi. Don't miss the final in the original trilogy when we perform Return of the Jedi in April!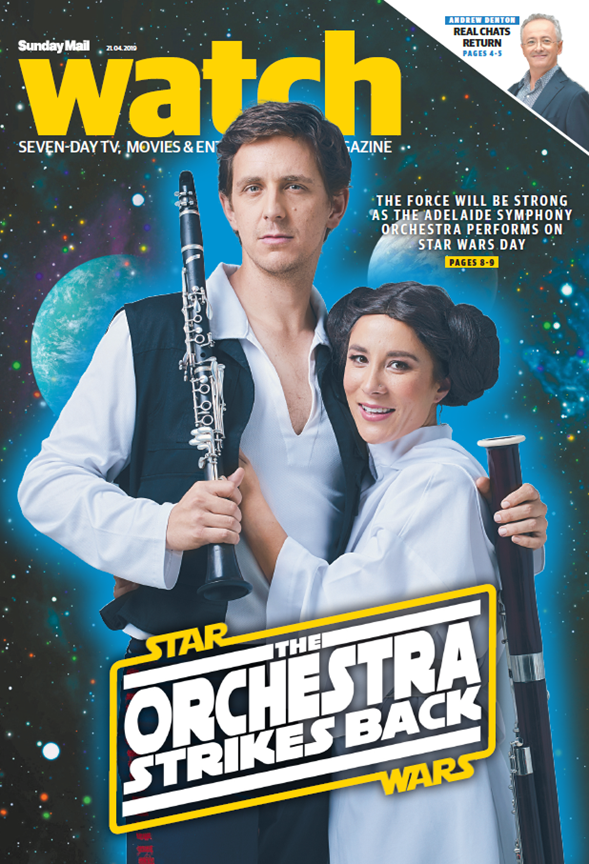 2. Violinist Janet Anderson made a menacing Ursula for the front cover of the Sunday Mail TV Watch Lift-out. It's not surprising that Janet's 2 year old son Billy proclaimed, "mummy you look like a monster".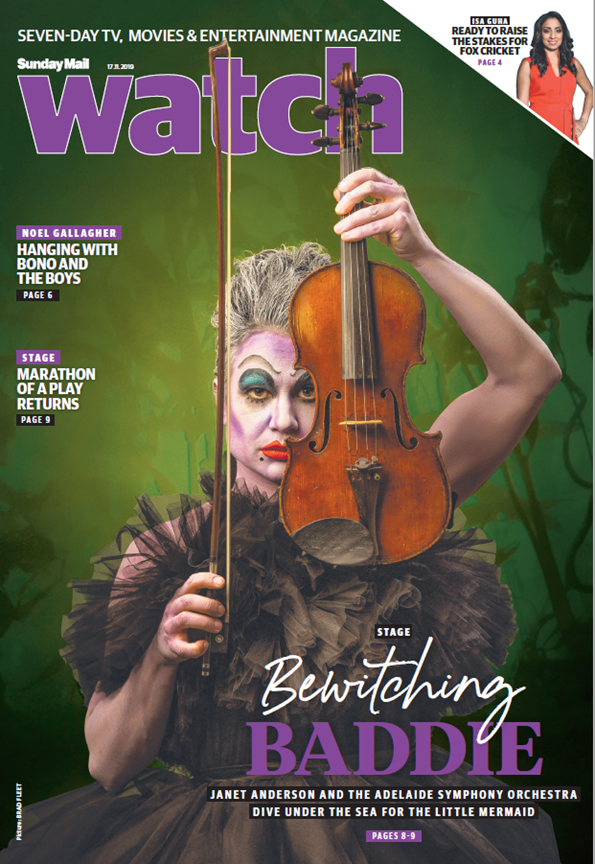 3. Principal Tuba Peter Whish-Wilson made a terrific Skipper, Double Bass Harley Grey brought his best Gilligan, Suzanne Handel on Harp made a smouldering Ginger, and Contra bassoonist Jackie Newcomb made a stellar Mary-Anne to promote the ASO's 2020 Season program with a photo shoot inspired by 2020's Big Hits of the Small Screen.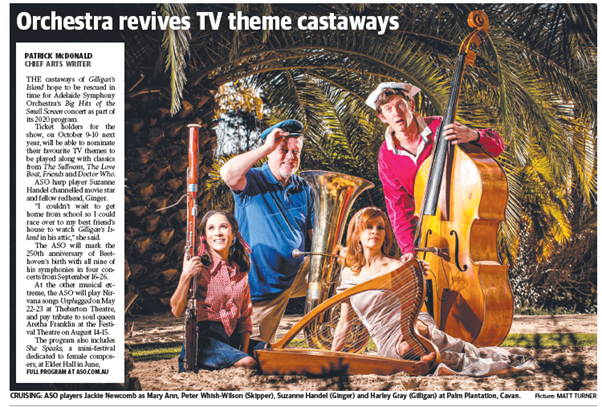 4. A stunning sunset photo with yoga enthusiast Nicky made page 3 of The Advertiser to promote ASO's Silence meditation concert, and Cheree is already dreaming up ideas to promote the next in the series for 2020. Cheree was bummed to be away when this photo shoot took place but Marketing Manager Renato and Coordinator Ashleigh made the dream a reality.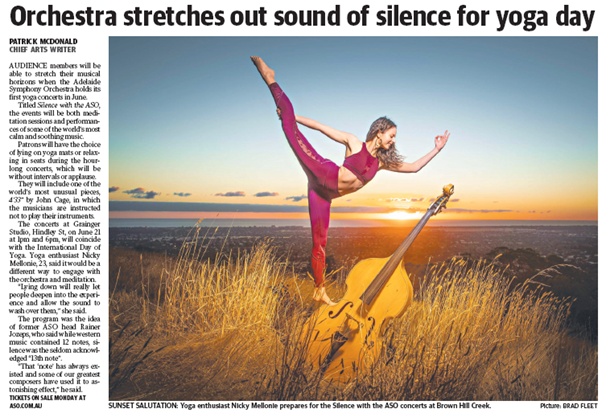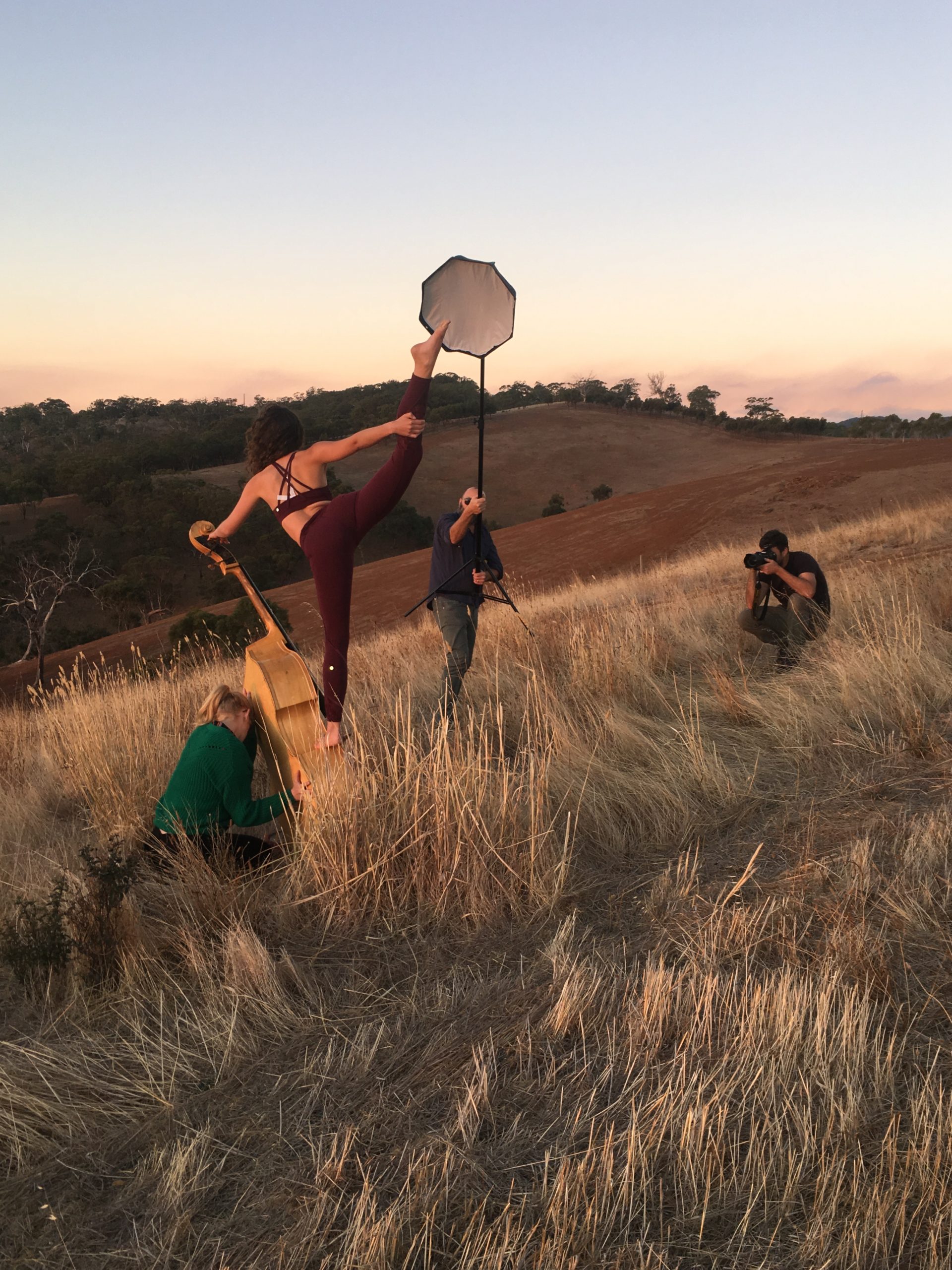 5. Finnish Conductor Dalia Stasevska was flying high on the front page of the Advertiser in a Penthouse rooftop photo shoot to promote Master Series 6 – Symphonic Dances.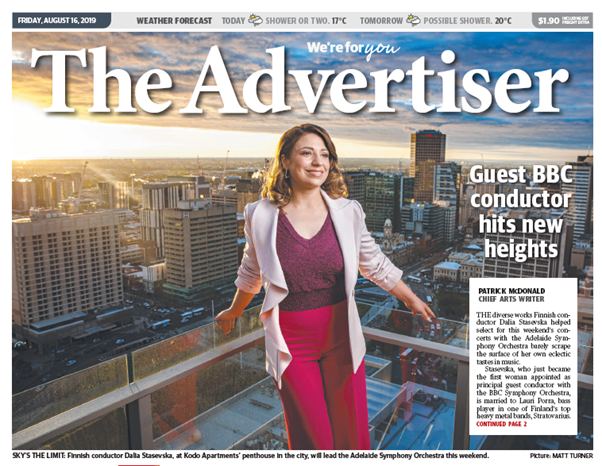 Special thanks to the Advertiser and Sunday Mail pictorial editors Simon Cross and Michael Marshall along with the incredibly talented photographers Brad Fleet and Matt Turner who captured these magic moments. Not forgetting the equally talented editorial team with a special mention to Lisa Woolford, Jackie Tracey and Patrick McDonald.