Christmas Favourites with your ASO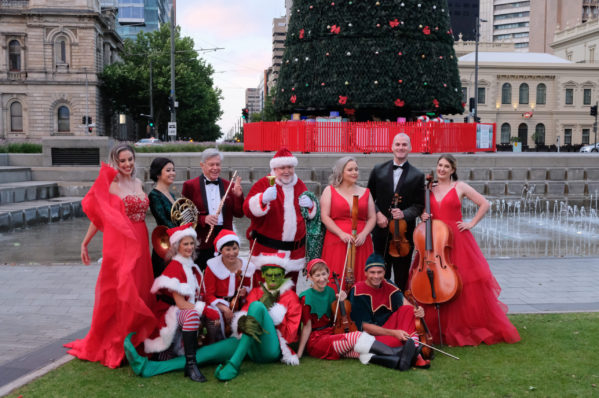 Here at the ASO we've been making a list, and checking it twice, and we think we're just about ready for Christmas!
We love to get into the Christmas spirit so we gathered some of our players for a Christmas themed photoshoot in Adelaide's Victoria Square, in front of the iconic Christmas Tree. We captured some of the behind the scenes shots to share with you ahead of the concerts on 12 & 13 Dec.
Hair and make-up (including the incredible Grinch transformation) are thanks to M&CO Style Bar, and the beautiful gowns are courtesy of the wonderful After Dark Boutique. You can see the final result in the Sunday Mail on Sunday 8 Dec!
Including Christmas classics such as We Wish You a Merry Christmas, First Noel and O Come All Ye Faithful, we'll also be performing Waltz of the Flowers and the March from Tchaikovsky's The Nutcracker at Christmas Favourites with your ASO.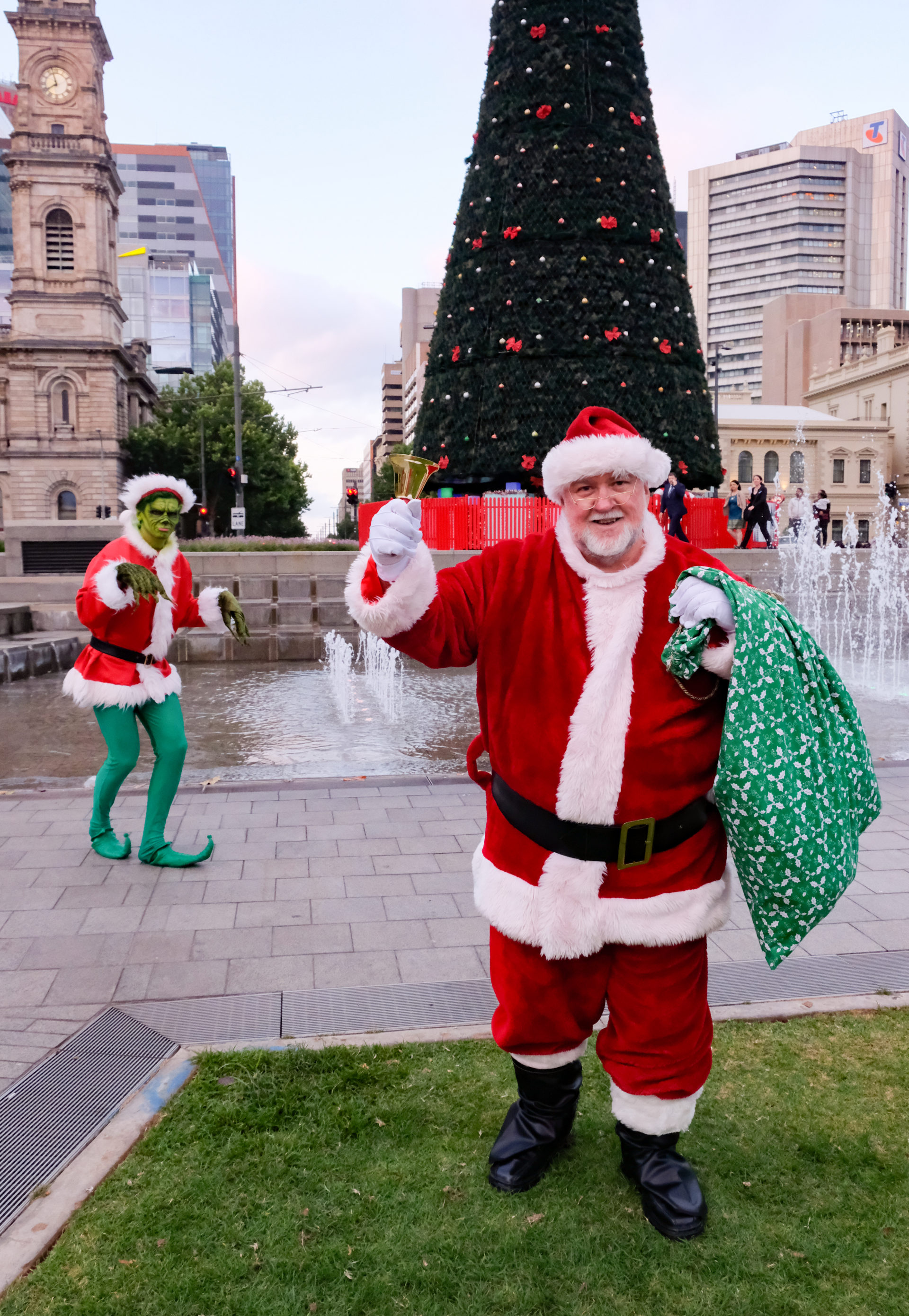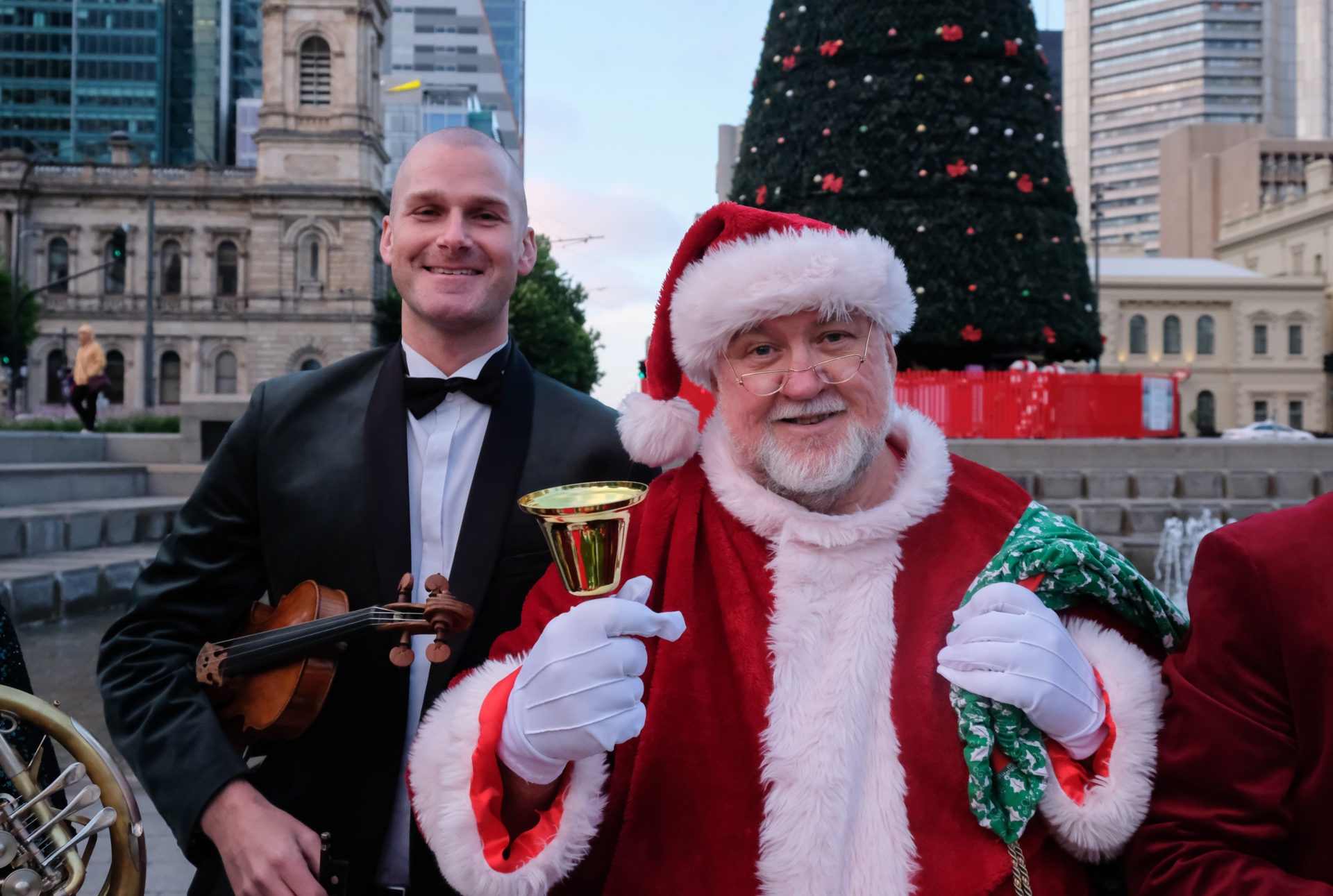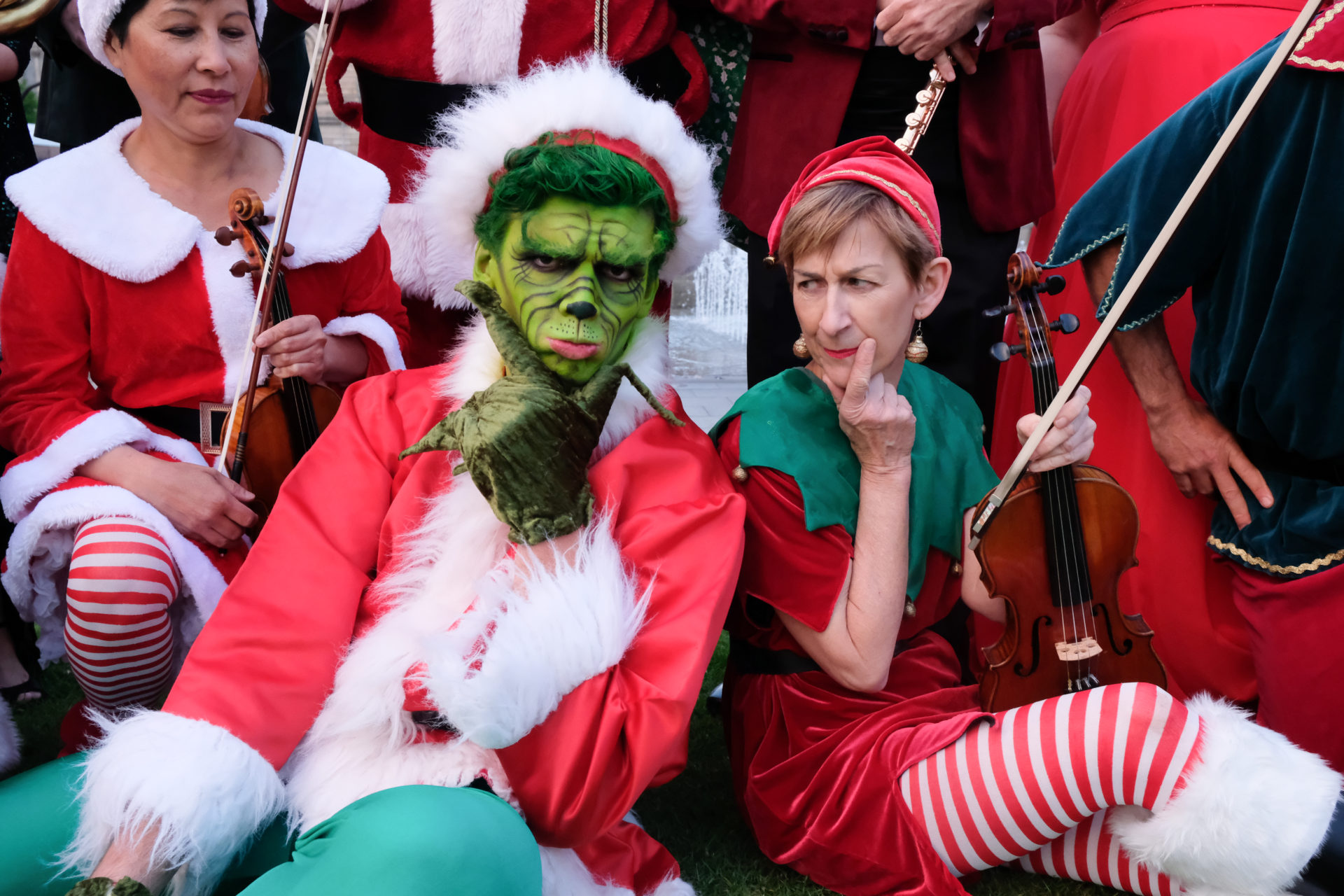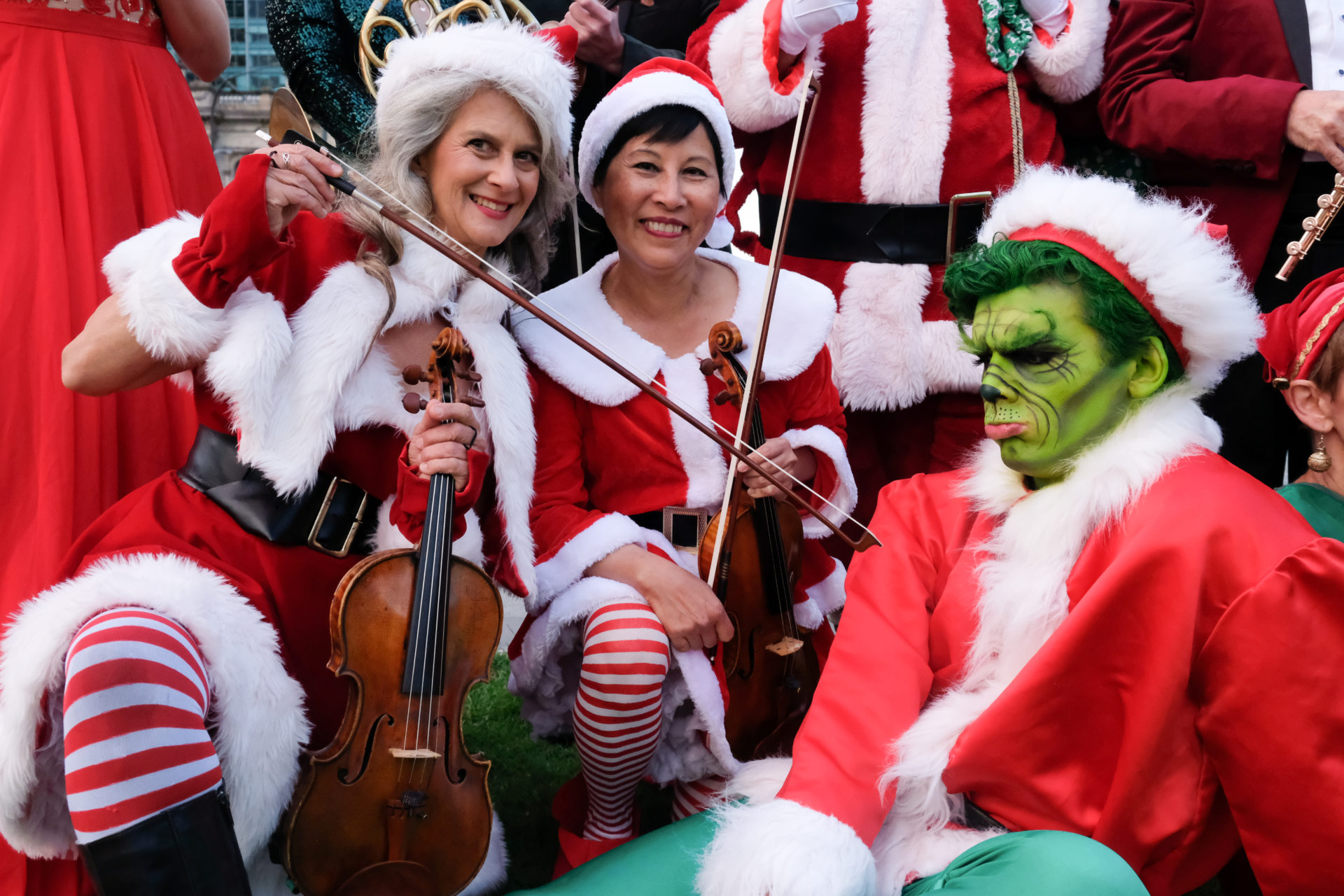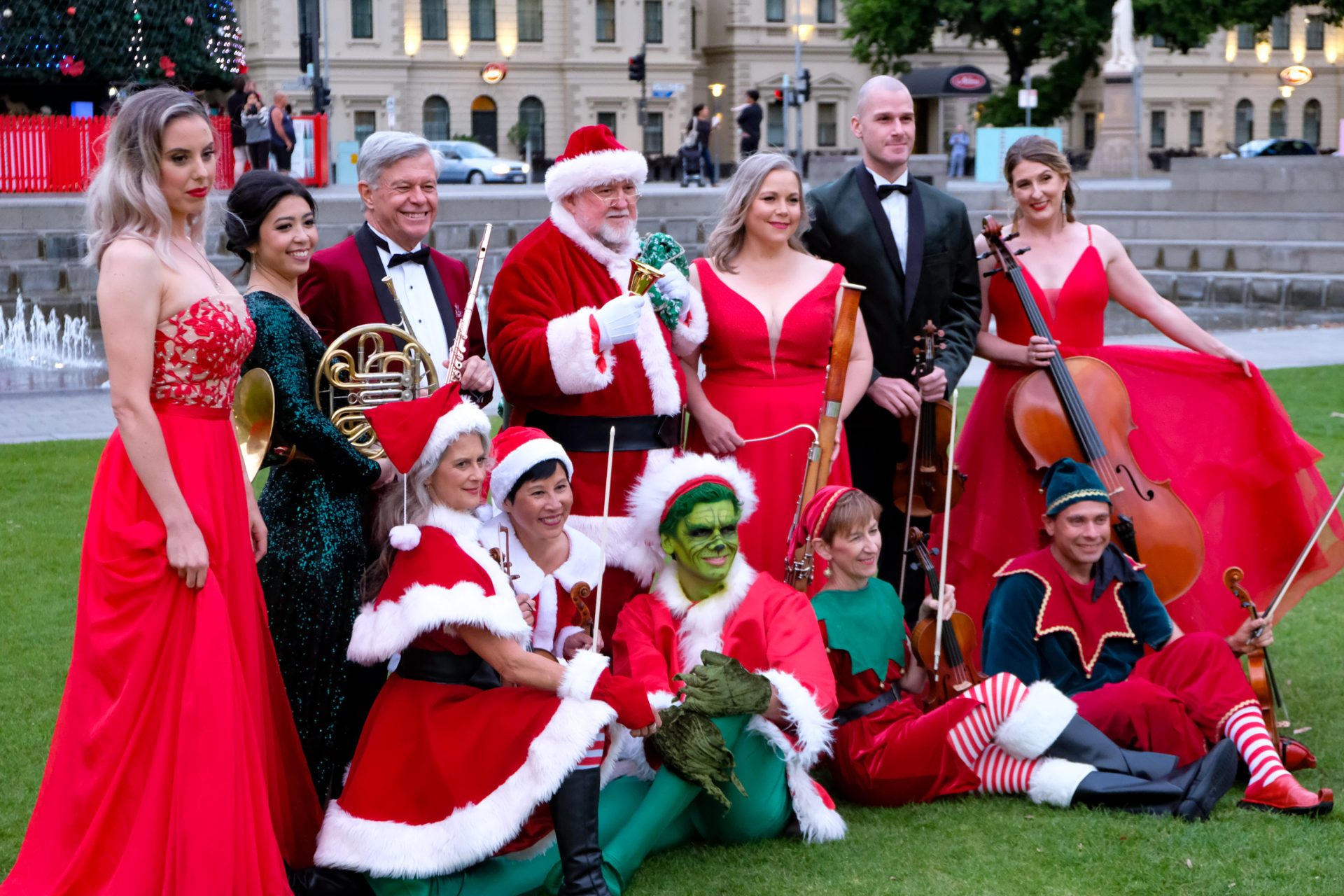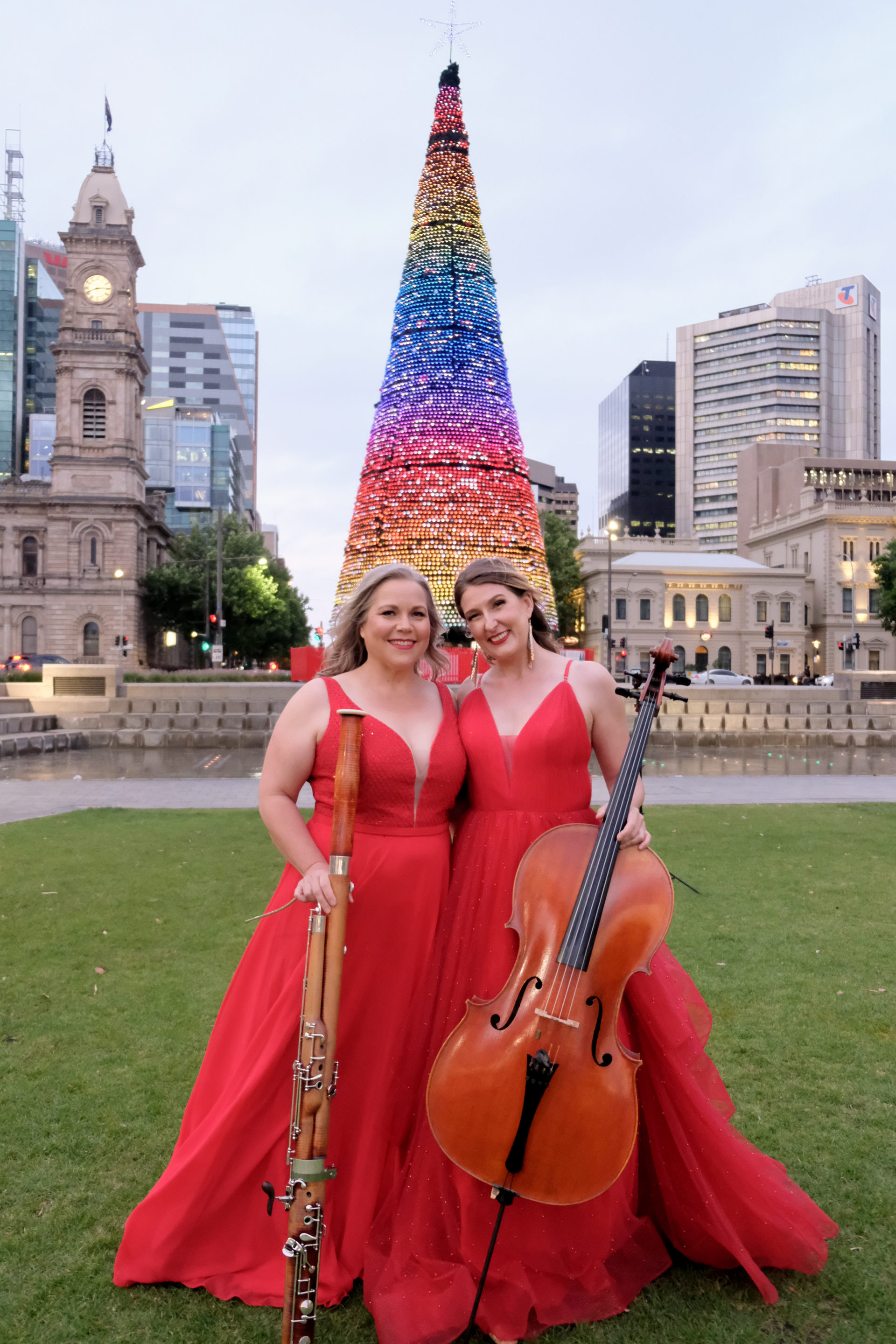 Jono's transformation into The Grinch occurred at M&CO Style Bar – watch the entire process distilled into 45 seconds below!