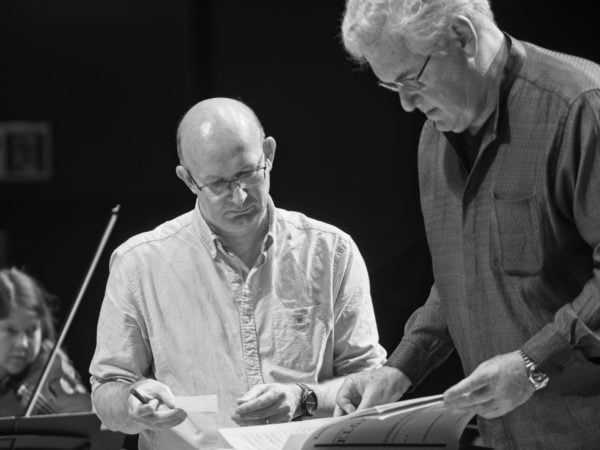 Recently, the Adelaide Symphony Orchestra and our Principal Artistic Partner, the violinist and conductor Pinchas Zukerman, returned home after a two week tour to China and South Korea. Since we've got back, many of us at the ASO have been reflecting on what it takes to tour a symphony orchestra internationally. Where lay the challenges and what are the benefits? Our Director, Artistic Planning, Simon Lord tackles this broad topic.
Pictured above: Simon Lord, Director of Artistic Planning and Pinchas Zukerman
Logistically…
Touring a symphony orchestra of seventy musicians plus is an expensive undertaking and, logistically, a complex business. This trip was no exception and it was several years in the making. The initial spark of an idea came from conversations in 2017 at a conference in Guangzhou which our Managing Director, Vincent Ciccarello attended. Not having toured internationally for over a decade, we jumped at concert invitations from the Beijing Music Festival and the Tongyeong Concert Hall in South Korea. And so began the long discourse about dates, artists, repertoire, contracts and logistics. Things began to fall into place. Pinchas Zukerman's absurdly busy diary had a window of opportunity which aligned with our potential concert date in Beijing. Then, with the expert help of our tour promoter, Liu Kotow International Management, other concerts came into the diary for Zhuhai and Shanghai. For my boss and Development team colleagues here at the ASO, seeking to raise the significant funds for this trip was a huge, and at times, seemingly impossible, mountain to scale. But climb the mountain we did, and, with support from the Government of South Australia, BHP and the generosity of several private donors, we were suddenly boarding the plane for the eight hour flight to Guangzhou.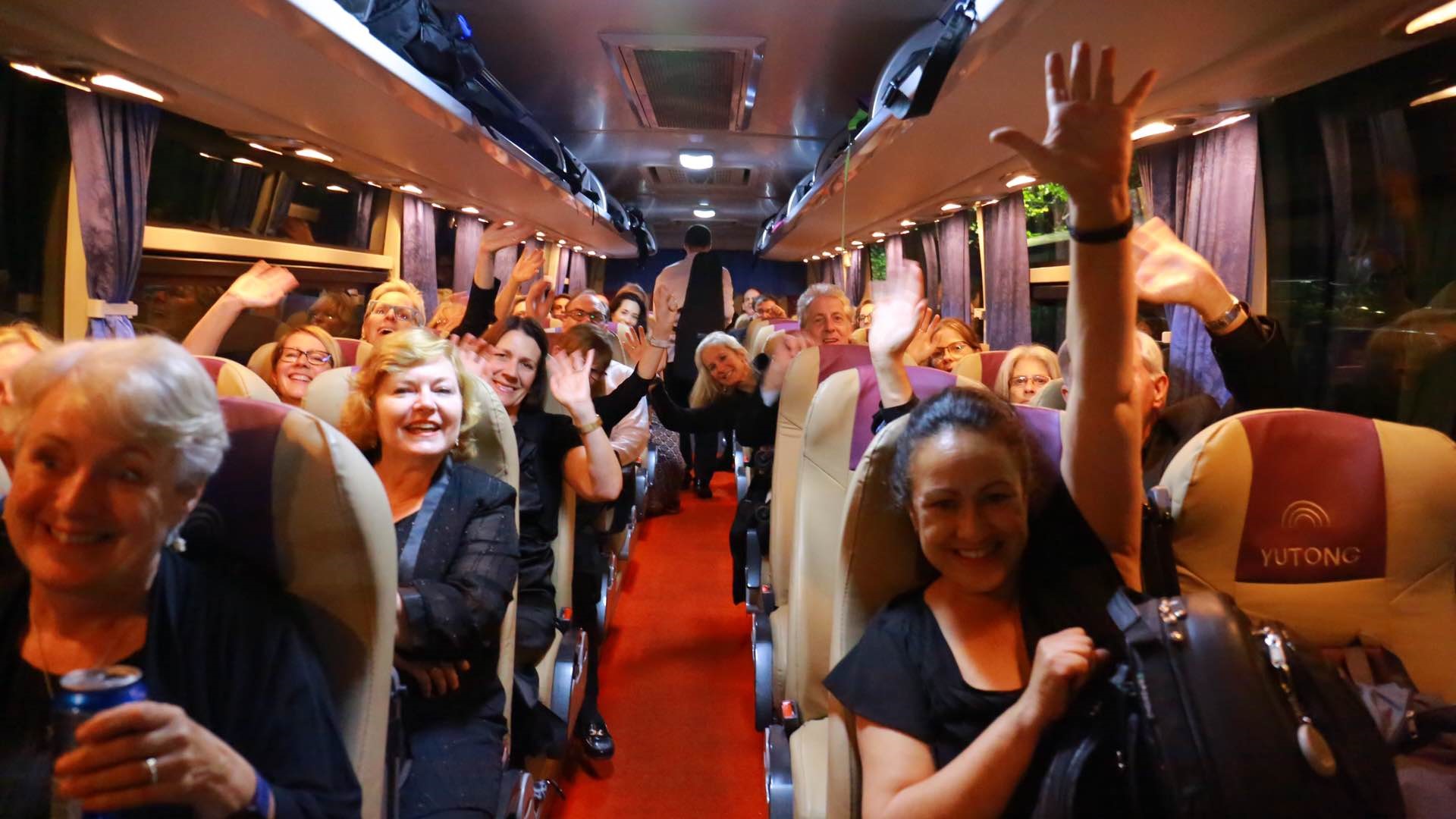 Musically…
The musical benefits resulting from orchestral touring are many and various. Normally, for financial and practical reasons, most professional symphony orchestras' schedules are limited to two or three performances per week. This allows little time for true immersion in the music. However, including the concerts in Adelaide last week, our musicians and Pinchas Zukerman performed the same repertoire eight times over a two week period. Through repeated performances in different concert venues, for different audiences, in different time zones, in sunshine or in rain, the ASO's reading of Elgar's Enigma Variations deepened immeasurably. This may be music which many performers and listeners regard as familiar, but orchestral touring breathes new life and fresh meaning into old friendships. Also, over the last two weeks, the ASO played in unfamiliar concert halls ranging from the good to the great. The hall is the orchestra's instrument. Performing in different spaces presents new challenges as musicians' listening skills are honed and performance strategies refined. Sonically, the orchestra matures.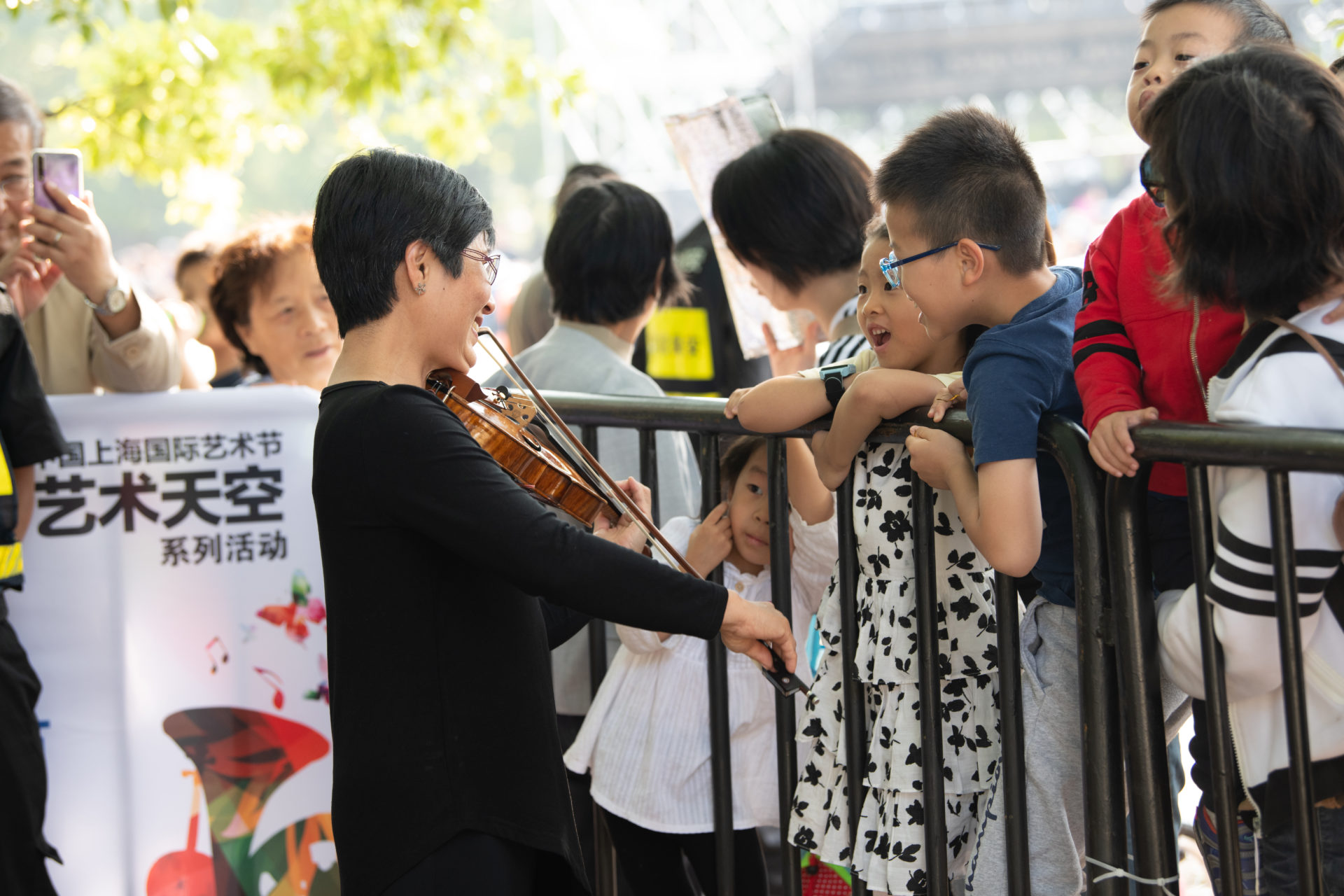 Shanghai's Symphony Hall is one of the great concert halls of the world. It was built in 2014, has 1200 seats and is home to the Shanghai Symphony Orchestra. The room is an intimate, exquisite space which boasts exemplary acoustics combining clarity, warmth and depth. Whilst the strong dynamic passages in the Finale of Enigma never sounded forced, the real revelation was in the pianissimos which uncovered previously unheard details. For the ASO's third encore of the night our strings played the Larghetto from Elgar's Serenade which ended in golden silence. As Pinchas Zukerman commented after the concert, many orchestral musicians never have the opportunity to experience such musical alchemy. This was a rare privilege.
Culturally…
And what benefits are there to be reaped off the concert platform? In these times of uneasy global politics, cultural diplomacy is increasingly valuable in cultivating people-to-people connections. It may well be a cliché, but music is a universal language. In September, just before the ASO arrived in South Korea, the Chinese-American cellist Yo Yo Ma played J.S. Bach's solo Cello Suites in the country's demilitarized zone at Paju, Gyeonggi Province near the North Korean border. Yo Yo Ma proclaims that music can 'build bridges, not walls.'
Performing music on the world stage away from home does build international bridges, but it also builds bridges within the orchestra. It develops an ensemble's personality and builds its confidence. In Beijing, the ASO shared the platform with the virtuosic Gustav Mahler Chamber Orchestra and, in Shanghai, we rubbed shoulders with the Deutsches Symphonie-Orchester Berlin. In such celebrated company, the ASO presented itself not only as a formidable ensemble but also as a powerful advocate for our state and country.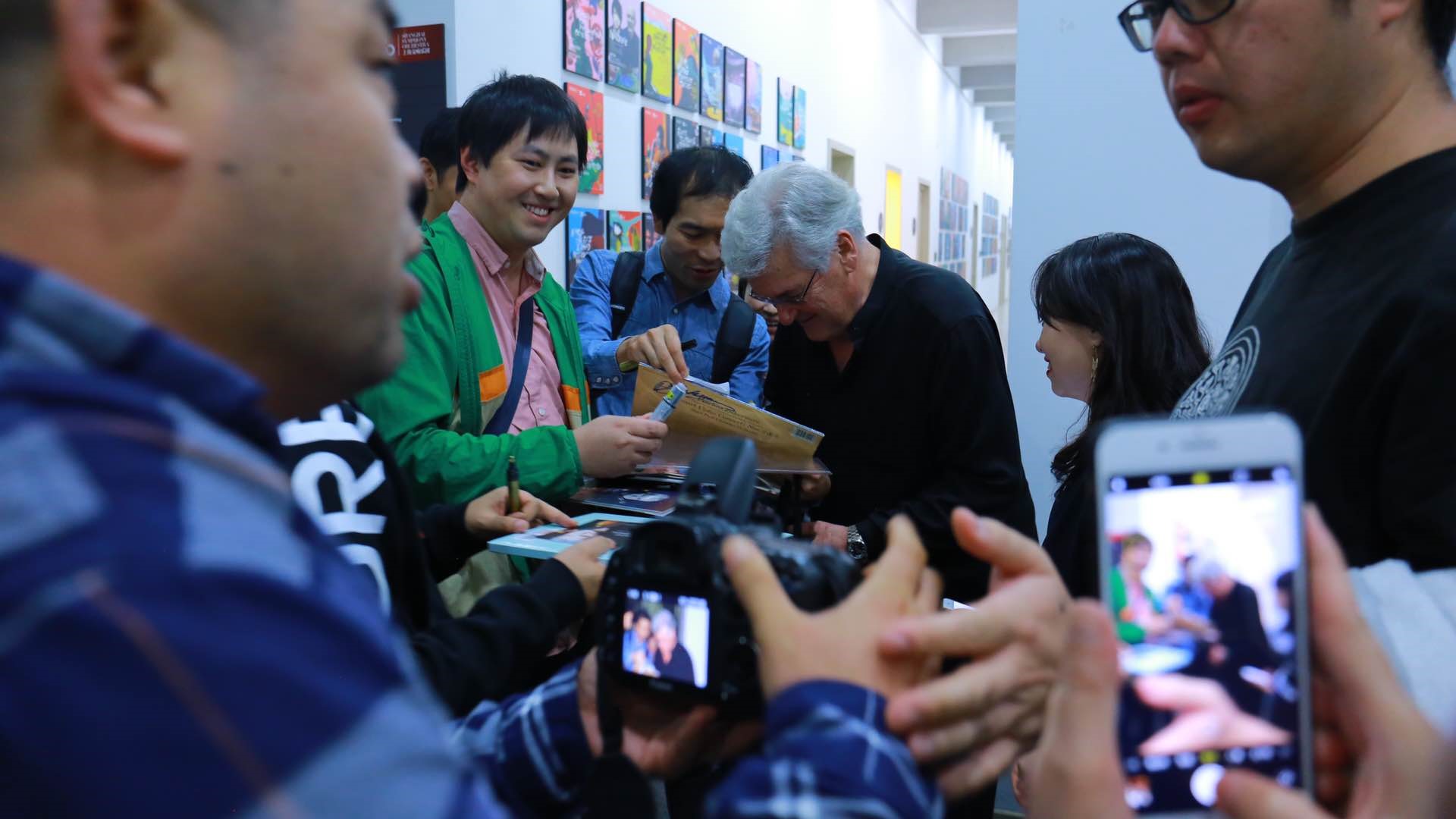 Socially…
And there is an intrinsic social value. Taken out of its comfort zone, the whole ASO team embraced this adventure together. Whether it was scaling the Great Wall of China, rejoicing in the sublime beauty of Mozart and Elgar in Shanghai, or sharing a late night post-concert banquet of challenging crustacean delights in Beijing, these were formative, memorable times. Of course, even with the best laid plans, stuff happened: passports were mislaid, travel fatigue set in and one tricky outdoor performance venue presented some unwelcome surprises. However, with mutual understanding, flexibility and a bit of humour, the show went on and our tour went off. It is hard to attach a metrical value to the manifold social, cultural and political benefits of the ASO's trip to China and Korea, but its artistic legacy will be lasting as, ultimately, we will hear it in the music-making for years to come.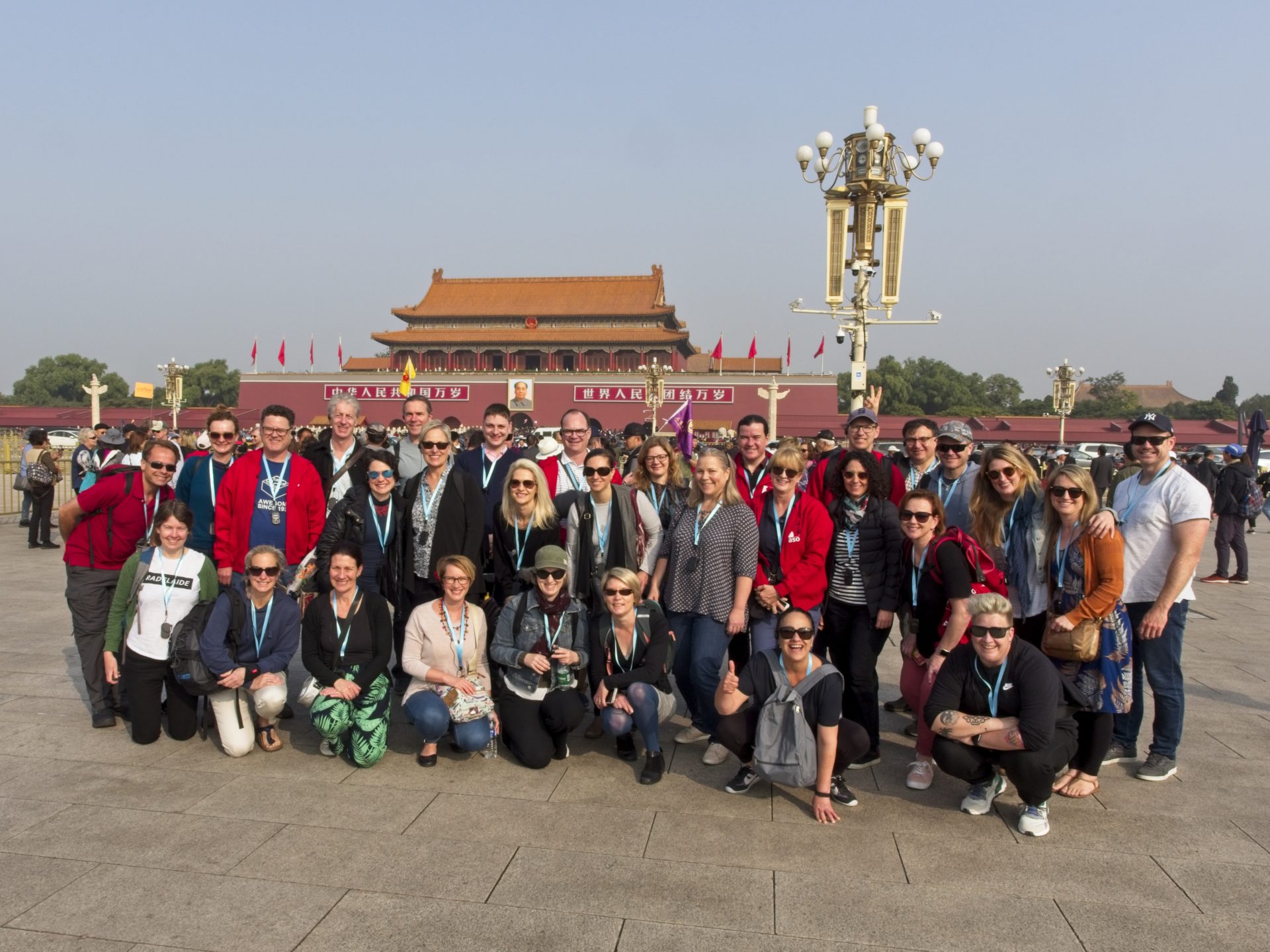 – Simon Lord: Director, Artistic Planning
This tour has been made possible through the generous support of the SA Government, Major Sponsor BHP, the Federal Government via the Australia-Korea Foundation, and with particular thanks to the following donors: Didy McLaurin, Robert Kenrick, Peter & Pamela McKee, Joan Lyons, Nunn Dimos Foundation, and Vincent and Sandra Ciccarello.
Interested in reading more about our historic tour of China and South Korea?
Read Managing Director, Vincent Ciccarello's reflections on the benefits that international touring presents
Take a look at the talented photography of ASO violinist, Lachlan Bramble