The more you know: Dvořák's Ninth Symphony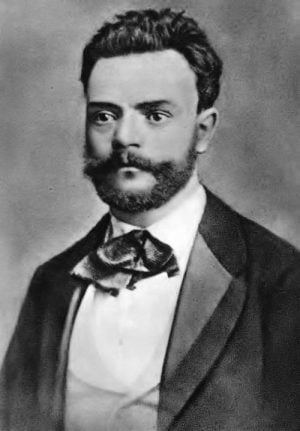 Dvořák's Symphony No.9 is one of the most popular symphonies of all time, and we're excited to perform it at Master Series 8 – New Worlds. Here are some interesting facts about the loved piece.
Symphony No.9 is popularly known as the New World Symphony.
It is Dvořák's most popular symphony, and one of the most popular of all symphonies.
The symphony was commissioned by the New York Philharmonic, and premiered on 16 December 1893, at Carnegie Hall conducted by Anton Seidl.
Astronaut Neil Armstrong took a tape recording of the New World Symphony along during the Apollo 11 mission, the first Moon landing, in 1969.
Antonín Dvořák composed the piece in 1893 while he was the director of the National Conservatory of Music of America from 1892 to 1895.
Dvořák was influenced by Native American music and the African-American spirituals he heard in North America. Of it, he said:
"I am convinced that the future music of this country must be founded on what are called Negro melodies. These can be the foundation of a serious and original school of composition, to be developed in the United States. These beautiful and varied themes are the product of the soil. They are the folk songs of America and your composers must turn to them.