Festival of Learning 2019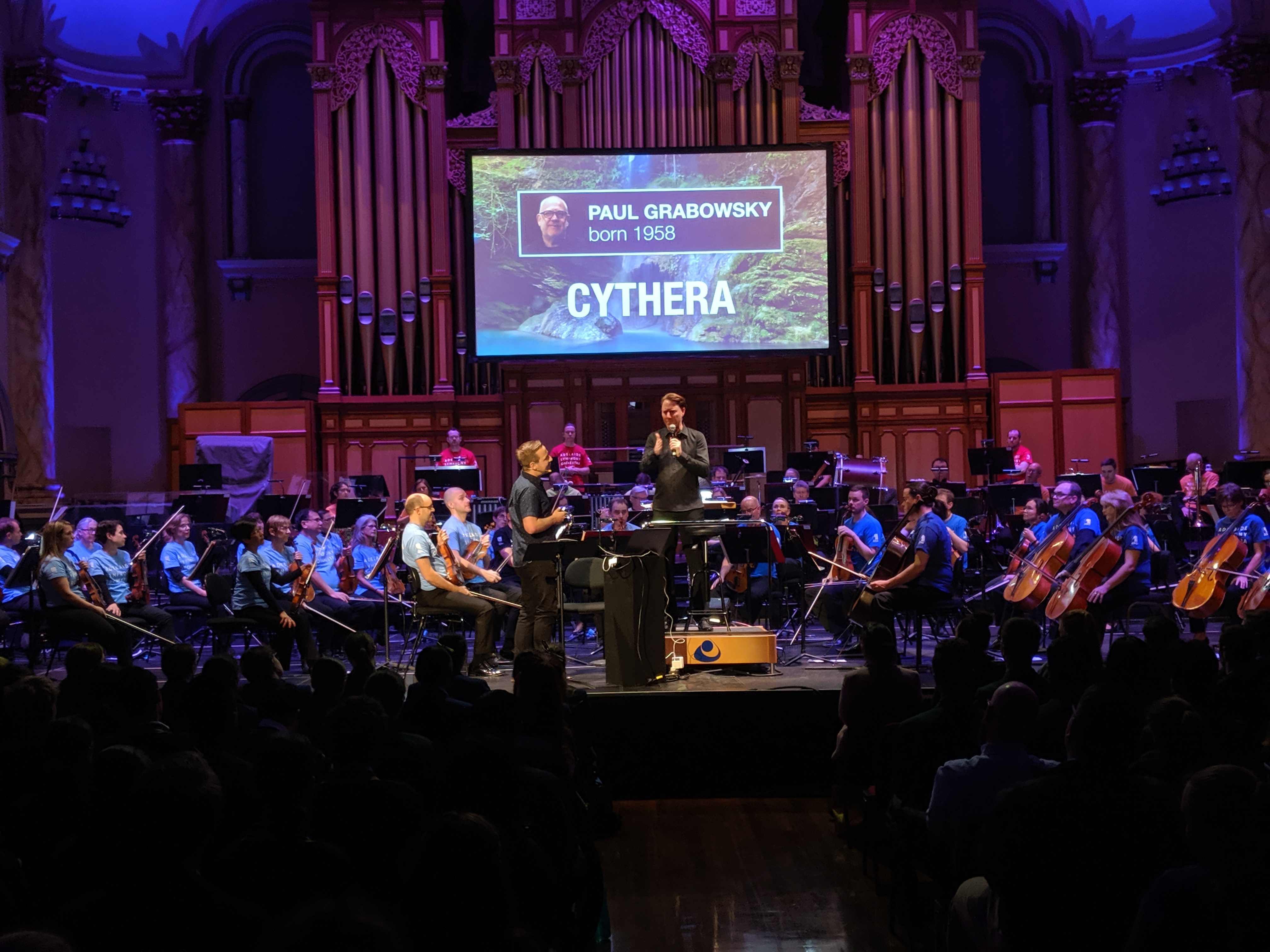 Our Festival of Learning is an immersive week of activity dedicated to educating and encouraging students to be involved in orchestral music. The week includes both professional development for teachers, and inclusive concerts that encourage participation for students of all ages and abilities. ASO Learning & Community Engagement Coordinator, Vicki McGregor, walks us through our 2019 program, and how we brought the joy of music to as many young people as possible.
The ASO was joined by acclaimed international composer and music educator, Paul Rissmann, for our much-celebrated Festival of Learning in the Adelaide Town Hall from 31 July to 2 August.
On Wednesday 31 July there were two performances for Secondary School students of Earth, Wind and Fire, which featured some well-known orchestral works, such as the first movement of Beethoven's 6th Symphony and excerpts from Stravinsky's Firebird Suite. It is not often that students get to experience a live performance of a work by a living Australian composer, but they were able to do that with Paul Grabowsky's Cythera. The powerful Threnody for the Victims of Hiroshima by Penderecki was also on the program.
On Thursday 1 August, we turned our attention to the Junior Primary students with two performances of Giddy Goat. Alongside some orchestral music, which delighted the Junior Primary and Kindergarten children, the ASO performed Paul's own songs to go with the book Giddy Goat by Jamie Rix and illustrated by Lynne Chapman, and the audience sang along.
The week ended with a schools performance of Dreams of Air & Flight at 10am on Friday 2 August, which featured Paul's music again, along with beautiful animation by Victor Craven which brought Grahame Baker-Smith's book FArTHER to life. This concert was then performed for the families at 6pm, where the ASO was joined by Young Adelaide Voices and Aurora to sing Paul's beautiful songs. At this concert, the ASO managed to play Rimsky-Korsakov's Flight of the Bumblebee in 1 minute and 12 seconds, which conductor, Benjamin Northey, thought must be some sort of world record!
It was a wonderful week of involving students in orchestral music and it was extremely satisfying that we had students there experiencing the ASO and the Adelaide Town Hall for the first time. Hopefully it will the first of many performances that they attend.
Vicki McGregor
Learning & Community Engagement Coordinator