5 Minutes with Nicholas Carter
22 Oct 2018
Behind the Scenes
Meet the Artists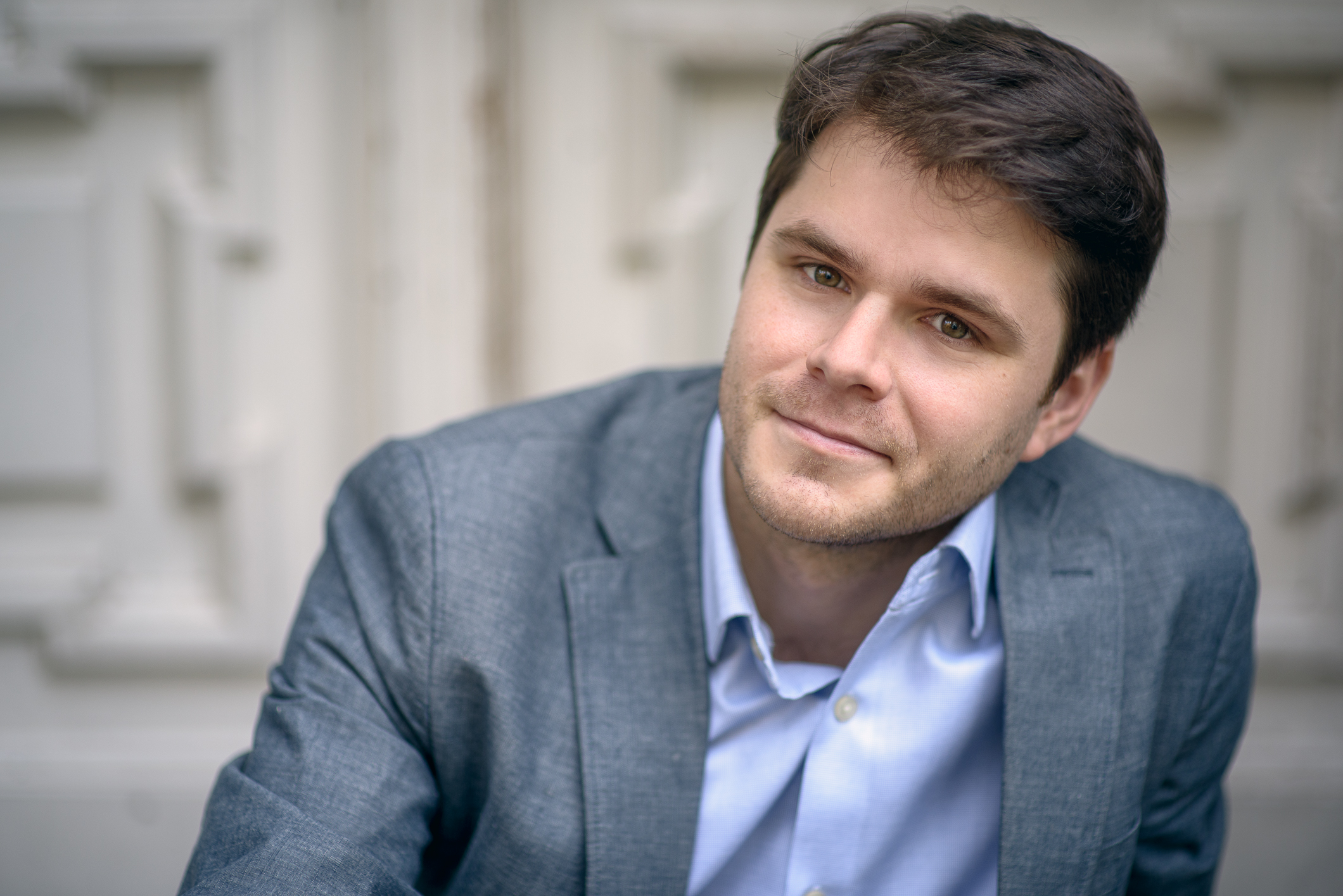 ASO: Where did your passion for the art of classical music/conducting come from?
Nicholas Carter: Not sure! I don't come from a musical family. I was lucky to learn the violin and piano at school and sang in a children's choir. I was always moved by classical music, especially the sound of an orchestra. It was a universe of sound and world I wanted to learn everything about.

How did you pursue it when you discovered you had a love for it?
I was encouraged by Richard Gill, the wonderful Australian conductor and educator, to pursue conducting. He took me under his wing and I learnt so much from him. He taught me to analyse the score, and filled me with a love for all of the great arts – poetry, literature and fine art as well. He's a real renaissance man and someone who broadened my horizons and curiosity at a critical age.

What have been some of the biggest challenges you've faced in your career?
It's challenging being a young conductor because often there are musicians who've played in the orchestra longer than I've been alive! Gaining and maintaining their respect is half the challenge of a conductor. When it all comes together, like it does in Adelaide, the rewards are immense.

On the flipside, any huge highlights?
Conducting over the world and making new friends through music is a daily highlight. I learn so much from every orchestra I conduct and appreciate the different approaches to interpretation that American, German, British, Australian and Asian orchestras bring. You never stop learning. For a music nerd like me, that's a highlight!
There's a big stigma that classical music is a genre of music that can only be enjoyed by older people. Tell us why this isn't true.
The music that we perform at the ASO is timeless, be it the great masters of yesteryear or more contemporary artists of today. This means it can and should be enjoyed my all in our community. We are constantly engaged with audiences of all age brackets and make a point of encouraging younger members of our community to be engaged with the ASO family. We have a fantastic #REMASTERED program – a program for under 30s to draw them into this wonderful and enriching world of classical music. This is proving to be hugely popular not only with those who may have studied an instrument at school and thus have a connection to this music, but also those who a curious to explore this world of music.
What would you tell people who are keen to get into classical music but aren't sure because of the previously mentioned stigma?
You can get a ticket to the orchestra for the same price as a ticket to the football or cricket, so there's nothing prohibitive there. It's a magnificent way to engage with the very best in our culture. It's like spending two hours listening to the best, most inventive and inspired minds that ever lived! We all need some weekly inspiration in our lives to remind us of what we humans are capable of, guide us to better and lead more enriched lives.
Give us a rundown of some 2018 season highlights for ASO!
I'm most excited about our Master Series! The ASO's ability to capture the soaring beauty of musical masterworks forms the foundation of our reputation. Collaborating with Internationally renowned conductors and soloist for 10 Master Series concerts. ASO presents works of grandeur and sweeping emotion. For audiences, it is always a thrill to be reacquainted or introduced for the first time with the genius if musical giants Tchaikovsky and Mendelssohn concertos, Wagner overtures, Rachmaninov rhapsodies, Hadyn and Shostakovich symphonies.
Nicholas will be conducting our final Master Series concert for 2018: Freedom & Joy.
16 & 17 November
Adelaide Town Hall
Buy tickets here.